Helping you build a better business
Building something that lasts feels great, whether it's a large construction project or a successful business. Struggling to get timely financial statements so you can increase bonding? Well, that doesn't feel so great. Come to think of it, neither does wrestling with wage and hours issues, or wishing you had better tools to interpret your WIP and real-time project profitability.  
There's a better way. When you partner with James Moore, you can focus on doing what you do best while we focus on what we do best: helping you increase profitability, improve operations, and build the value of your company at every point in the business cycle.
James Moore brings innovative solutions and niche-specific insights to support the full range of construction professionals:
General contractors and subcontractors

Federal and state government contractors

Commercial contractors

Residential contractors

Multi-industry contractors

Multi-state contractors
"The audit and tax teams have always proven to be professional and very knowledgeable in U.S. and international accounting. The guidance provided by James Moore has helped us reach a higher standard with our own management and accounting practices."
-Tracy Williams, Assistant Treasurer, The Deltona Corporation
"[James Moore] understands that as a business owner, there are many things I don't have time for.  They've allowed me the ability to focus on managed, steady growth and concentrate on the business of making money."
-Brent Gaffney, President, Oasis Landscape Services
"What we found in James Moore was more than an accountant, we found a business partner…CHW is better because of our relationship with James Moore and its people."
-Rory Causseaux, PE, CEO, CHW Civil Engineering Services, Inc.
Why do you need a CPA that specializes in construction?
The specialized financial reporting, income tax rules and cyclical nature of the construction business mean that it's essential to partner with a construction CPA firm that knows your industry. There are numerous rules, requirements and regulations that are unique to construction. When it comes to your accounting needs, a one-size-fits-all approach simply won't cut it.
For example, a CPA that doesn't fully understand the nuances of material price trends and the allocation of overhead will make mistakes that, over time, can cripple even the biggest construction companies. Like many aspects of construction itself, precision and expertise are essential when it comes to budgeting and accounting.
After all, your finances are the foundation of your business because they affect every other aspect—from day-to-day operations to future plans for growth and transition. If you build on a weak foundation, your future plans may come crumbling down.
Why hire our construction CPAs?
Our goal is to continually improve your business and make it run more smoothly. That means we're constantly working to increase our knowledge and the level of service you receive. It's a commitment to always be bettering ourselves. To go above and beyond every day. Just like you.
When you partner with us, you'll work with a team focused on understanding your business and finding effective strategies to help you achieve your objectives. For the construction industry, that means improving job cost controls, implementing the right accounting software, interpreting the numbers to accurately project profitability, and creating timely and accurate financial statements to help increase bonding.
Outsourced Accounting Services
Having a robust in-house accounting team is ideal. But in reality, this isn't feasible for many construction companies due to the tremendous investment of time and money to operate that way. By partnering with our experienced outsourced construction accountants, we can fully manage your accounting operations. Consider us your off-site accounting department.
Depending on your company's needs, we can grow or shrink the scope of our services to provide the targeted solutions you're looking for. We have experience handling everything from bill payment, payroll processing and maintaining a general financial ledger to preparing financial statements, month-end adjustments, taxes and annual audits.
In particular, small and mid-sized construction companies have benefited from our outsourced accounting services.
Our Construction Accounting
Solutions & Services
As a contractor, your financial statements tell an important story about your past, present and future performance. Accurate and timely financial reporting helps you operate your business successfully and profitably, and it shows others about your financial capabilities.
Your potential clients want accurate financial statements so they can make an informed decision about potentially hiring you.
Our construction CPAs can help you tell your story in the best light possible. We'll advise you about the level of assurance that best suits your needs and show you how to improve your internal reporting to help you better manage your business.
Contractors, home builders, engineering firms, real estate companies …they all have specialized accounting and income tax rules to follow. Contractors working across state lines also have additional income and payroll tax liabilities in those states. You want to make sure you're taking full advantage of the numerous special deductions, credits, excise taxes and other elections available.
As experienced accounts specializing in the construction industry, we are well versed in the details of construction tax issues. We will help you select the best accounting method to help delay reporting income, deferring tax and more. By taking advantage of the tax breaks available to you, you can minimize your tax burden while maximizing your cash flow.
Construction accounting, reporting and software are complicated. There are many methods of accounting that can be used in your industry. And you have multiple construction jobs running simultaneously, with each job requiring you to monitor its budget, cash flow, job progress, expenditures… It's almost like running several businesses at once.
So it stands to reason that construction accounting involves much more than debits and credits. Do you have the tools and reporting you need? And do you really understand how to read them (and the story they are telling you)?
As knowledgeable construction CPAs, we can help you with these and other complexities you encounter. We invite you to leverage our expertise to help run your business better and more profitably.
When bidding and obtaining a bid bond for a proposal, time is of the essence. The last thing you need is a delay caused by a CPA unfamiliar with the importance of responding quickly to bid-related requests—or a communications gap between you, your CPA, your bonding agent and the surety. You also don't want to have difficulty explaining your financial statements to surety professionals.
Timely, clear and consistent financial communication with your bond agent and surety underwriter is critical to maintain or increase your bonding capacity so that you can continue to replenish and grow your backlog.
Our construction CPAs can help paint your financial story in the best light and make sure there are no misunderstandings. We understand the surety underwriting process, and we can effectively bridge the communication and knowledge gaps between your company and other parties.
With the growth in new construction, many construction companies face an increasing need for qualified workers—from general laborers to plumbers, masons, electricians and other skilled tradespeople. If you don't have a qualified workforce, you have a delay on the job that costs you time and money.
As a result, many construction companies are turning to outsourced human resources service providers to address their needs. From recruiting and retention to long-term personnel planning, external HR consulting helps firms like yours find and retain qualified employees to jobs done faster and better.
Our HR Solutions team brings decades of combined experience to your company so that you can find the right help for your jobs. We can also show you how to stay in compliance with ever-changing employment regulations and safety requirements in order to protect your company from costly lawsuits and state and federal penalties.
From a one-time consult to a consistent HR presence, we have a solution for every firm.
Juggling several projects is a challenge unto itself, with multiple teams, budgets, job cost reports and more. But when you add obstacles such as redundant processes, wasted efforts and lack of quality control, it can cost you time and money.
Streamlining and properly managing your construction firm's operations allows you to better utilize your resources—so you can successfully add more jobs while managing the projects you already have. Our team applies Six Sigma principles to analyze your processes and develop sustainable solutions that work for you.
In one case, we helped a large commercial general contractor reduce its financial closing and reporting process from 60-90 days down to just 15 days on a monthly basis. Not only did this help the company reverse a decline in gross profits and net income, but it also resulted in more reasonable staff hours and increased employee morale.
Imagine what we could do for you!
In construction, families and key management team members often work together and stay in business for decades. So it's expected that a construction company will continue operating long after the founder retires. Yet many owners have no transition plan established.
Leaving the helm might seem like a long way off, but time moves quickly and life (like projects) doesn't always go as planned. A written transition plan ensures that your vision for your firm is fulfilled and protects your family, your employees, and your customers.
We have the construction transition planning knowledge to help contractors prepare for an expected (or unexpected) transfer of ownership. By drafting a written plan documenting the steps to be taken when the time comes, you and your team will have peace of mind knowing that nothing is left to chance.
Your IT network is the backbone of your company, providing you with quick access to vital information about any given job—whether you're in the office or on site. It allows for timely communication and secure data. Without a sound network, you wouldn't be able to operate. So you need a technology provider who can keep it running.
Our technology solutions consulting department helps construction companies and engineering firms with everything an in-house IT department might handle—from routine troubleshooting, maintenance and equipment installation to long-term technology planning and employee training. As a Microsoft Gold Certified Partner, we keep up with the latest developments and technologies to make sure our clients' networks remain up to date and secure.
Whether you need a single consultation or a full complement of managed IT services, our team is ready to keep you connected:
Managed IT solutions
Break-fix support
Security & data protection
Backup & disaster recovery
Email, messaging & collaboration
Network planning & design
Managing investments, assets, retirement, risk and taxes can be so confusing and overwhelming that many people choose not to think about it at all. That might be easier in the short term, but it won't get you any closer to meeting your long-term financial goals.
The best way to build your financial future is to work with an advisor who understands the blueprints. Our construction CPAs know the sacrifice it takes to achieve your goals, and we have the knowledge to make them a reality.
We partner with Avantax Financial Services, a national wealth management company that works with a wide range of clients. Together, we provide the experience, knowledge and connections you need to make sense of the details and achieve your dreams. You can think of us as your financial GPS.
There are lots of moving parts to run a successful construction company. Growth often means changes in people, facilities, financing, overhead and more. And your clients and competition require you to evolve and strategize for the near and distant future.
Preparing for such change requires investigation and planning, or you risk your financial security—and with it your ability to secure surety bonds, financing or growth. Having advisers with years of experience in the construction industry is the first step in ensuring your lasting success.
The construction CPAs at James Moore can assist you with the many aspects of your business operations. We can also advise you on how to structure major transactions to minimize their impact on your financial position and bonding capacity. Get what you need to grow and thrive.
Case Study: Transition Planning for Construction Companies
A construction company owner and his two top project managers had become distant and stopped communicating. The project managers were frustrated with the owner not having a transition plan and were considering leaving and starting their own company. The three were challenged to express to each other in a positive way what each was looking for from the other.
Among other services, James Moore construction CPAs helped the parties involved to create a transition plan that, over a five year period, would transfer ownership, operations and control from the owner to the two successors while providing the necessary cash flow to the seller. The seller also remained with the company during the transition to provide business development and ensure the transition would be successful. This was indeed the case; the three began to communicate frequently again, and they all continue to work together.
Featured Articles on Construction Accounting
The recent explosion of artificial intelligence (AI) in workplaces has introduced a wide range of…
Sign up for our construction newsletter and have it delivered to your inbox, so you don't miss a thing.
Free downloadable resources
Implementing ASC 842 Leases For Contractors
ASC 842 (the new lease standard) impacts several aspects of your construction business, from bank and surety considerations to embedded leases and consolidation. Read this whitepaper to learn more.
Revenue Recognition Implementation Guide for Construction
ASC 606-10-25-1 requires your company's management to make additional judgments on recognizing revenue associated with contracts. Download this free whitepaper with all the details.
CICPAC Tax Planning Guide for the Construction Industry
CICPAC's Tax Thought Leadership Committee has recently updated its tax planning missive to summarize the tax guidance that could impact construction companies. Learn more in this informative whitepaper.
CICPAC | PAS, Inc. Compensation Report
The survey provides a multidimensional overview of salaries for three chosen positions in the construction industry, emphasizing the importance of considering multiple categories, position descriptions, and external factors to effectively tailor compensation practices to your company's unique circumstances. Download the report for the complete results.
"What we found in James Moore was more than an accountant, we found a business partner...CHW is better because of our relationship with James Moore and its people."
-Rory Causseaux, PE, CEO, CHW, Inc.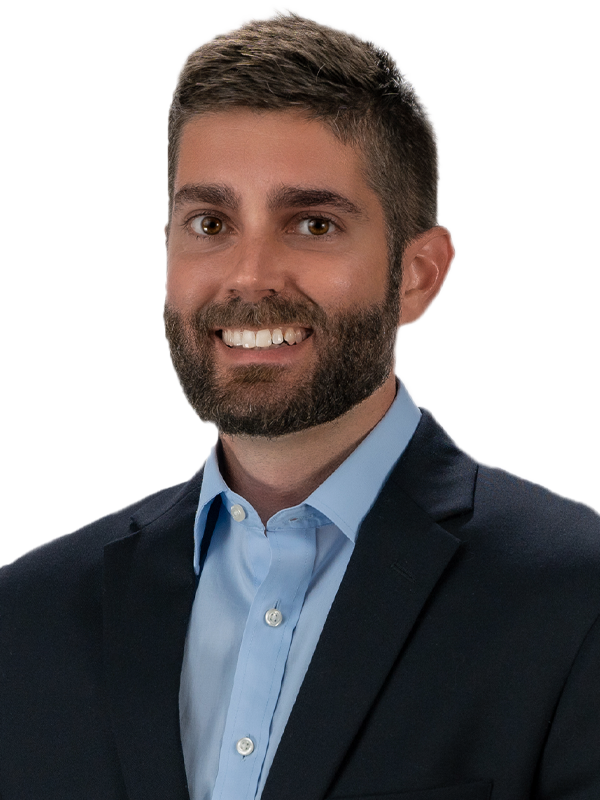 Jeremy Wright,
CPA
Partner
Jeremy's work at James Moore includes audit and assurance services, due diligence support for mergers and acquisitions, cash flow forecasting, outsourced accounting services and more. As a partner, he also provides guidance to our accounting and assurance staff as an instructor and mentor.
Jeremy leads the Construction Service Team and is a member of the Healthcare Services Team at James Moore & Co. He is a member of several industry-specific associations including the Builders Association of North Central Florida (BANCF), the Construction Industry CPAs and Consultants (CICPAC), the Florida Surety Association, and StartupGNV (where he serves as Treasurer). He also regularly holds office hours at UF Innovate to help guide area startup businesses as they grow.
In addition to the areas mentioned above, Jeremy also serves multiple federally qualified health centers, condo/homeowner associations and other commercial entities.