NCAA Agreed-Upon Procedures (AUP)
With the interruption of endless revenue streams during the pandemic, collegiate athletics departments are struggling to balance budgets. Add to that competitive pressures to operate beyond the typical level of expenses, and it's no wonder athletics business office operations are becoming increasingly complex.
For you, this means bigger challenges providing senior leadership with key financial information that adds context for well-informed decision making. It also means increased public scrutiny on the uses of your financial resources. Your stakeholders rely on your NCAA financial reports – and they don't always paint an accurate picture of your athletic department's financial position.
How do you ensure your financial reporting complies with NCAA bylaws and the narrative supporting your financials is clear and complete? By having James Moore perform your annual NCAA agreed-upon procedures engagement.
The Team Behind Your Team!
You deserve to work with a CPA firm as passionate about college sports as you are. Our dedicated Collegiate Athletics Services team has served more than 30 universities across more than 10 conferences nationwide. Our knowledge about your business will rival any accounting firm in the country, regardless of location. Because we're hyper-niched in this area, we can understand your concerns on a deeper level and make a positive impact.
In an NCAA agreed-upon procedures engagement, we'll evaluate your Statement of Revenues and Expenses and your control environment. Not only does this make sure they're in compliance with NCAA bylaws, it also ensures you're maximizing your resources to grow your bottom line in a competitive industry. We can also spot the red flags that catch the attention of the NCAA and the media—a critical aspect in this age of rapid change.
"When I took my current position, I saw that our athletic department used a national accounting firm. I said we need to hire James Moore instead for our NCAA agreed-upon procedures. By far, they know more about this type of engagement."
-Jeff Pritsker, former Assistant Athletics Director, San Jose State University
"We selected James Moore because they have expertise in intercollegiate athletics that is not found when using local firms. Their auditors are professional, thorough, and courteous, and they never hesitate to help us whenever we need them."
-Debra Boughton, former Chief of Staff, Northern Illinois University Athletics
"We have both national and regional firms working on our engagements. James Moore's knowledge and understanding of the collegiate athletics realm easily matches up with what we've found with the biggest national firms."
-Melissa Stuckey, Associate Athletics Director, CFO, University Athletic Association (University of Florida)
"When I finally got the opportunity to work with James Moore & Co. my first thought was I wished I had been working with them my entire career. What makes them great are the people, and each and every one of them is a true resource."
-Simon Dover, Senior Associate Athletics Director/Business Operations, CFO, West Virginia University
"Whether they're revamping our independent auditor's report, providing industry knowledge or simply taking the time to understand our shop, I value our partnership [with James Moore] and look forward to many more successful years."
-Garrett Chapman, former Associate Athletics Director, Finance, University of New Hampshire
"Working with James Moore & Co. has been a delight, and that is an understatement for the amazing job they do. Their ability to fluidly meet our needs while offering consistent and timely communication has made a clear difference."
-Valerie Stevenson, Assistant Vice President/Controller, University of North Florida
Could Your Athletic Department Use an Extra $300,000?
Do you have fear of missing out on revenue for your athletic department? We understand your FOMO. Our knowledge, commitment and service offerings run deep. It is our aim to give you peace of mind that yields positive results you'll feel for years to come. See how we helped a major D1 university find a quarter of a million dollars in uncollected booster contributions! And, find out how one wrong number in a calculation makes a big difference in grants-in-aid revenue distribution.
Featured Articles on Collegiate Athletics
In the world of collegiate athletics, fundraising and fan engagement are critical components of supporting…
Sign up for our newsletter and have it delivered to your inbox, so you don't miss a thing.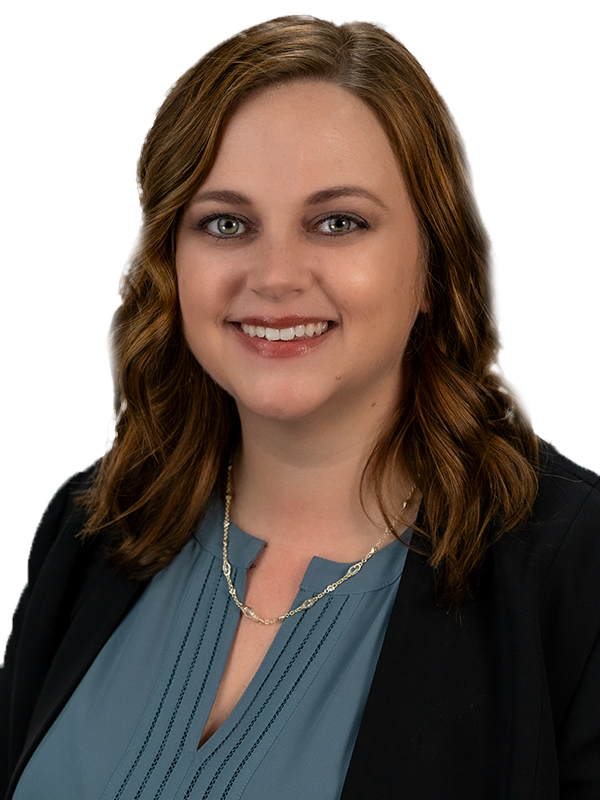 Katie Davis,
CPA, LSS Certified
Partner
With nearly 20 years of experience, Katie is a partner at James Moore and dedicates a majority of her time serving higher education institutions, collegiate athletic departments, foundations and other university-related organizations. She leads the firm's Higher Education and Collegiate Athletics industry teams, which serve more than 80 higher education organizations (including 30+ athletic departments) nationwide. She is an active member in CABMA and NACUBO.
Katie's work in higher education goes beyond traditional accounting services. As a thought leader and valued advisor in the industry, she drives discussions on the issues faced by colleges and universities nationwide. Her passion is in the collegiate athletics niche, and she is nationally recognized as an advocate for the financial voices in the business of college sports. She co-hosts the firm's News & Brews Sports Biz podcast series and makes regular appearances on other industry broadcast programs and publications. Katie works closely with her clients and enjoys bringing solutions to them that improve their operations and redirect their limited resources to the things that matter most. Certified in Lean Six Sigma, she helps her clients create efficient, thorough and sustainable systems for long-term success.