Real estate is booming… are you?
Individuals and businesses, developers and brokers, owners, agents and property managers face unique challenges and risks in real estate. And for each industry player, successfully navigating complex deals demands a deep understanding of the individual property or project as well as the broader real estate landscape in order to quantify the impact of your decisions.  
At James Moore, that's what we do best. Do I sell and buy something else, or do I hold? Where am I better off? We excel at helping you analyze complicated scenarios to distill key questions, model potential outcomes and develop thoughtful solutions. In short, it's the CFO-level support you want to help you make solid decisions on all your real estate investments and transactions.
Why hire our real estate CPAs?
Our goal is to continually improve the profitability of your real estate activities and ensure smooth transactions. That means we're constantly working to increase our knowledge and the level of service you receive. It's a commitment to always be bettering ourselves. To go above and beyond every day. Just like you.
When you partner with us, you'll work with a team focused on understanding your real estate goals and finding effective strategies to help you achieve them. Count on us for everything from transactional support to timely K1s that keep your investors satisfied (we have a long history of completing tax returns by March 15th—no matter what).
We help you build success in real estate one property at a time.
"What we found on James Moore was more than an accountant, we found a business partner… CWH is better because of our relationship with James Moore and its people."
-Rory Causseaux, PE, CEO, CHW, Inc
Real Estate Accounting and Business Solutions
In real estate, your financial statements are a critical factor in obtaining financing. The faster and easier you can verify that you have the cash flow to meet your debt service, the more likely you'll secure the funding you need.
Assurance services from James Moore play a key role in delivering the sound financial statements that banks look for to lend money. As an experienced real estate accounting firm, we can provide any level of assurance that you need—from one-page compilations to full-on audit reports. By partnering with us, you can have full confidence that your financial reporting is accurate and meets bank requirements and general industry standards.
Our assurance solutions also include audits for employee benefit plans with more than 100 employees. A solid and generous plan does more than reassure existing employees; it also attracts more qualified candidates for job openings. Verifying your plan's integrity shows your team that they can depend on you to help provide for their future.
Learn more:
Nobody wants to pay more taxes than they have to. For real estate professionals, however, lowering your tax payments makes an even bigger difference.
With much of your money tied up in non-liquid assets, you don't always have the cash to offset your tax burden. This hampers your ability to put more money into your current properties or invest in new projects.
Thankfully, there are helpful tax strategies at your disposal. You just need to know how to use them. That's where James Moore comes in.
As real estate CPAs for commercial properties, we have extensive experience with the tax challenges you face. Through our real estate tax preparation services, we can help you with tax-saving tools such as cost segregation studies, 1031 like-kind exchanges, capital gains income classification, entity structuring, estate planning and more.
Learn more:
You reinvest your money into your property to help ensure its longevity. It's also a great tax break… or is it? Subtle differences can determine how you classify these expenses and, as a result, whether you can use them as immediate tax deductions or have to capitalize them over several years.
If your efforts result in making your property "like new" or significantly increase its lifetime, it's likely that the expenditures are not tax-deductible. But while that sounds simple, it's not always so cut and dry.
Our real estate accounting firm can help you comprehend these differences and use them to your advantage. So you can get some cash back on your tax return—or avoid misunderstandings and costly penalties.
Your financial workload can change with the start or completion of any project. So the staffing you'll need as a new venture ramps up might not be necessary as the months go by.
By outsourcing some or all of your accounting work, you can be sure you'll have the staff you need at every stage of a project.
Our CPA commercial property advisors can pitch in wherever you want help: extra staff accountants to handle the busy season, CFO consulting services to help make high-level decisions, or even a completely outsourced solution to take it all off your plate.
Whatever your needs, we're ready to roll up our sleeves and get to work.
Managing investments, retirement and taxes can be so confusing and overwhelming that some people choose not to think about it. That might be easier in the short term, but it won't get you any closer to meeting your financial goals.
The best way to build your financial future is to work with an advisor who understands the blueprints. Our CPAs for corporate properties understand your industry and how it creates unique issues in reaching your goals, including how to manage your real estate assets and what (and when) to liquidate.
We also partner with Avantax Financial Services, a national wealth management company that specializes in helping accounting firm clients. Together, we provide the experience, knowledge and connections you need to make sense of the details and achieve your dreams.
Learn more:
Keeping up with numerous properties is a challenge unto itself. But when you couple that with redundant processes, wasted efforts and lack of quality control, it can cost you tremendous amounts of time and money.
Maintenance requests, lease renewals, vendor invoicing and payments—these and other operations can be fraught with hidden inefficiencies. They might seem like minor glitches, but they can have a big effect on your bottom line.
Finding and eliminating these wrenches in your system allows you to better utilize your resources and successfully manage multiple ventures. Our Operational Excellence team applies Lean Six Sigma principles to analyze your processes and develop more streamlined, sustainable solutions that work for you.
Learn more:
Your IT network is the backbone of your operations. It provides you with quick access to information, allows for timely communication and keeps your data secure.
A sound and reliable network needs a technology provider who can keep it running and safeguard it from hackers, ransomware and other threats.
Our Technology Solutions Consulting department helps real estate companies with everything from routine troubleshooting and maintenance to long-term technology planning. As a Microsoft Gold Certified Partner, we keep up with the latest knowledge and techniques to make sure your network is operating optimally and protected from the latest threats.
Whatever your needs, our team is ready to keep you connected.
Managed IT Solutions
Break-Fix Support
Security and Data Protection
Backup & Disaster Recovery
Email, Messaging & Collaboration
Network Planning & Design
Human resources laws and trends are constantly changing, making it a challenge to keep a compliant and productive workplace. And with the fluctuating nature of the real estate industry, you face an ever-changing need for qualified employees.
Many companies are turning to outsourced human resources service providers to address these issues. From recruiting and retention to long-term personnel planning, external HR consulting can help you keep up with regulations and fill vacancies quickly.
Our HR Solutions team brings decades of combined human resources experience to the table. And our partnerships with other national workforce management companies puts even more knowledge to work for you.
We'll show you how to stay in compliance with employment regulations and protect your organization from costly penalties. We can also help you find and retain qualified personnel so you can serve your community. From a one-time consult to a consistent HR presence, we have a solution for every business.
Cost Segregation Infographic
Increase Cash Flow and Reduce Taxes with a Cost Segregation Study
Cost segregation studies separate real property into depreciable categories, allowing taxpayers to depreciate property over much shorter periods of time. By taking deductions sooner, owners lower their current-year tax liability and free up more capital.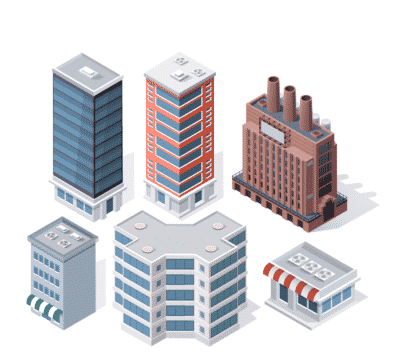 Real Estate Industry Update
The Real Estate Industry Update is our video series that brings our top real estate CPAs along with some of Florida's top commercial and residential real estate brokers, agents, bankers, and other experts to discuss what's happening in the industry. Our videos are released periodically and contain information on real estate hot topics such as tax planning, cost segregation, 1031 exchanges, industry updates and more.
Subscribe to our video series to receive updates when new videos are released.
"*" indicates required fields
Case Study: Project Accounting for Large-Scale Real Estate Developments
A commercial real estate development company was planning a $300 million mixed-use development to include office, residential, retail, entertainment and hotel space. With such a large and multi-faceted undertaking involving dozens of subcontractors, it's important to monitor contracts and expenditures closely in order to stick with the budget and make the best use of project funds. The developer needed outsourced accounting and controllership services from a company that could handle the size and complexity of this project, and James Moore was hired for the job.
Among other services, James Moore's real estate CPAs provided a real-time dashboard from which the developer could see all transactions, expenditures, financial reports, budgets and cash on hand for every aspect of the project. This made the data available as these transactions happened instead of having to wait 60-90 days for the information to come through the usual channels. With the ability to view accurate financial reports and manage contracts in real time, the company was better able to properly manage the financial aspects of what became a very successful project.
Featured Articles on Real Estate Accounting
Real estate funds have made investing in real estate accessible for more people than ever…
Sign up for our real estate newsletter and have it delivered to your inbox, so you don't miss a thing.
Suzanne Forbes,
CPA
Managing Partner
With more than 35 years of experience in the accounting industry, Suzanne specializes in accounting, tax and business consulting services. In addition to her client work, Suzanne is the managing partner for the firm, which provides her with a business owner's understanding of day-to-day responsibilities that she leverages for her clients. She also leads the Real Estate Services Team, which focuses on developers, assets managers, lessors and real estate operations. Suzanne also advises in areas such business acquisitions, mergers or dispositions, profit enhancement, cash flow analysis, cash management, business forecasts and projections, financing and investor options, and accounting systems design and controls.
Suzanne's passion lies in nurturing economic development and using her creative side to help businesses grow. Her consulting work has included fostering employment opportunities, retaining professionals in the community and finding supportive resources for companies. In one instance, she helped a client find and obtain over $100,000 in economic incentives.
Suzanne's work with the community is also borne out of this passion. She serves on the Board of the DeLand Area Chamber of Commerce, is a former Chair of the Daytona Beach Chamber of Commerce and is currently on that organization's economic development committee. She is also active with the Daytona Beach Community Foundation and previously served on the Daytona Beach Checkered Flag Committee. Throughout her career she has also authored articles on accounting and income tax issues and has conducted numerous courses on these topics.
Her accomplishments have led to several recognitions over the years. Florida Trend has named her one of the top 500 influential business leaders in the state, and the Daytona Beach News Journal named her its Private Sector Woman of the Year in 2020.