Your mission is to educate, enlighten and inspire. We can help, with services to meet all your higher education compliance and advisory needs.
Your mission is based on lofty goals. But in an industry faced with limited financial support, declining enrollment, and extensive regulation, that mission can easily become bogged down. Add the challenges of adapting to an increasingly digital world (not to mention a pandemic that accelerated that process dramatically!) and you've got a tough row to hoe.
James Moore is the CPA and advisory firm of choice for your industry. Our dedicated Higher Education Services team is committed to solving your toughest problems. There's a reason so many college- and university-related organizations coast to coast trust us to help them achieve their goals. You can too.
"We've enjoyed a great relationship with James Moore. By understanding our industry thoroughly, they're able to help us with the issues that impact us the most. They are honest, reliable, and thorough and have become a valuable partner in our work."
-Milagros Garcia, Controller, Florida International University Foundation
"We wanted a company with higher education expertise, even if it meant looking out of state for help. James Moore exceeded our expectations—they asked all the right questions and quickly understood our operations and needs."
-Randae Davis, Director of Development, Darton State College Foundation
"The level of expertise they've demonstrated over the years has been exceptional. Not only do they handle our tax compliance concerns, they also train our key financial staff members to quickly identify additional UBIT sources that we might not find otherwise."
-Alan West, Assistant Vice President and University Controller, University of Florida
While accounting is our primary language, we're also fluent in the business of higher education. Our longstanding commitment to serving the industry gives us the niche-specific knowledge and experience to develop solutions for your toughest financial and operational challenges. From athletics and academic scholarships to parking and research foundations, our higher education CPAs can help you improve accounting, optimize processes and ensure compliance. Think of us not only as a qualified CPA firm, but also a strong business partner and year-round resource committed to helping you achieve more every day.
We make life easier for entities across the country that share your challenges. We serve:
We're here for you wherever you are.
You expand the world for others, but you don't have to travel far to find the expert support you deserve. As the go-to firm for higher education institutions nationwide, James Moore brings ideas that make your life easier wherever you are.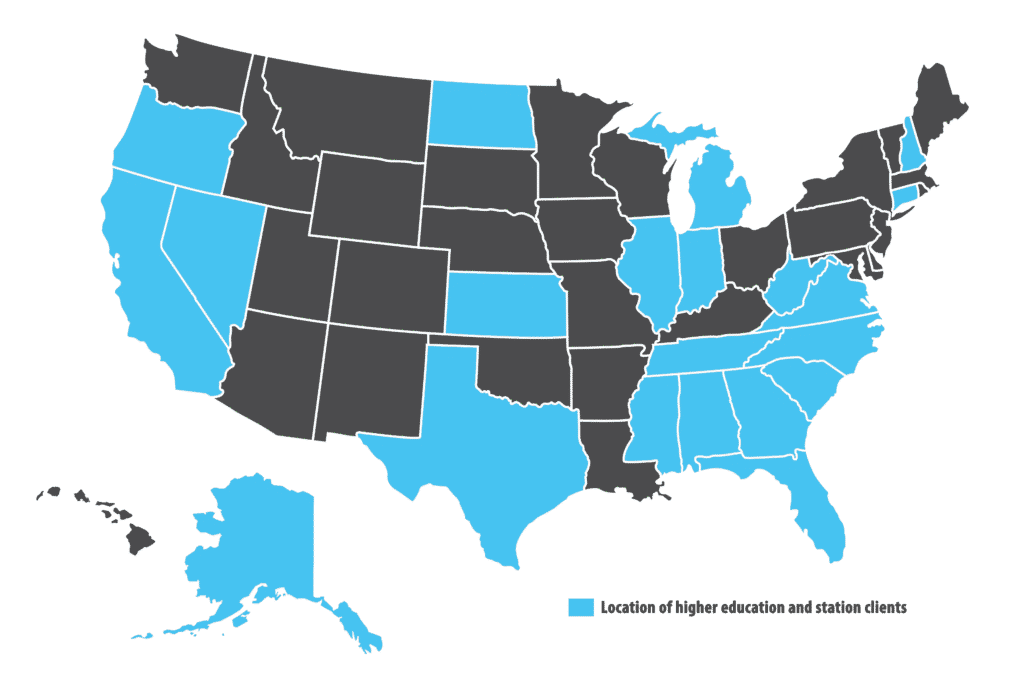 Our Solutions for Higher Education
Audits and other assurance services are key tools to prove your financial records are compliant and your procedures are sound, whether you're demonstrating this fact to grant funders, regulators or your own board. James Moore offers you a full range of assurance services covering everything from employee benefit plan audits to NCAA-agreed-upon procedures.
Don't wonder if your accounting is GAAP-compliant or your research grants are at risk. Whether you're focused on debt finance compliance or simply need a financial statement audit, our experienced higher education CPAs bring the highest level of expertise and the latest knowledge to deliver efficient assurance services built around your individual needs.
Uniform Guidance

Debt Finance compliance

Research Grant compliance
With as many moving parts and different functions as your institution, complying with tax reporting can get complicated fast. Sponsorships? Merchandise sales? Donations? Alternative investment income? Unrelated business tax (UBIT) compliance alone can be incredibly complex, with its plentiful pitfalls and vast potential for missteps.
James Moore's higher education tax professionals bring you extensive experience and up-to-the-minute understanding of all the latest rules regarding nonprofit tax compliance. From effective storytelling with Form 990 that makes an impact on donors to scrupulous compliance with evolving UBIT rules, we help take the headaches out of tax for higher education institutions nationwide.
Tax Preparation

UBIT Consulting
In today's highly competitive and increasingly digital environment, keeping your institution safe and financially sound is no simple matter. Concerns like cybersecurity, data analytics and business process optimization have become critical priorities. Are you ready for the complex challenges of competing in the post-pandemic economy?
From traditional needs like due diligence and internal control assessments to insightful strategies that help you discover innovative solutions and defuse the latest threats, James Moore offers you a full spectrum of advisory services. Let us help you adopt a proactive stance to meet emerging challenges and make informed decisions to keep your institution strong in a changing world.
Accounting Standards Implementation Consulting

Audit Assistance

Financial Analysis and Proformas

Data Analytics & Business Intelligence

Business Process Improvement

Internal Control Assessments

Financial Strategic Planning

Financial Communications

Financial Literacy Training

Offsite Facilitation
More Ideas to Help you Always Keep Learning
Sign up for our higher education newsletter and have it delivered to your inbox, so you don't miss a thing.
Higher Education Affiliations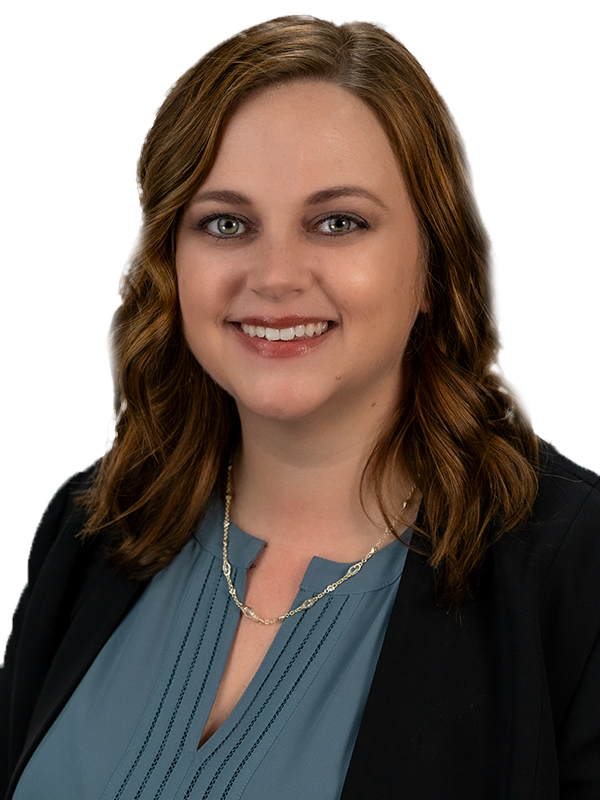 Katie Davis,
CPA, LSS Certified
Partner
With nearly 20 years of experience, Katie is a partner at James Moore and dedicates a majority of her time serving higher education institutions, collegiate athletic departments, foundations and other university-related organizations. She leads the firm's Higher Education and Collegiate Athletics industry teams, which serve more than 80 higher education organizations (including 30+ athletic departments) nationwide. She is an active member in CABMA and NACUBO.
Katie's work in higher education goes beyond traditional accounting services. As a thought leader and valued advisor in the industry, she drives discussions on the issues faced by colleges and universities nationwide. Her passion is in the collegiate athletics niche, and she is nationally recognized as an advocate for the financial voices in the business of college sports. She co-hosts the firm's News & Brews Sports Biz podcast series and makes regular appearances on other industry broadcast programs and publications. Katie works closely with her clients and enjoys bringing solutions to them that improve their operations and redirect their limited resources to the things that matter most. Certified in Lean Six Sigma, she helps her clients create efficient, thorough and sustainable systems for long-term success.