Audits, Reviews & Compilations for Businesses and Organizations
As you go through the daily operations of your business or organization, you're probably not thinking about the completeness and accuracy of your financial statements. But it's likely in the back of your mind… a little voice reminding you that, whether for legal requirements or lender curiosity, an examination of your financials is on the horizon. Or maybe your organization is a nonprofit or government entity for which a full audit is required.
James Moore, an audit firm, addresses your assurance needs thoroughly and efficiently. We'll keep an eye on your statements and procedures, allowing you to focus on your business or mission at hand.
Having performed assurance services for over 50 years, our CPAs are well versed on the evidence needed to satisfy the framework and requirements that apply to you—from federal and state regulations to generally accepted accounting principles (GAAP).
"Their professionalism and integrity are second to none. The audit team is knowledgeable and organized. Their approach/process allows staff to deliver audit items seamlessly. James Moore has been absolutely superb! I would highly recommend them."
-Bob Hoog, Mayor, City of Cape Canaveral
"We have been very pleased with James Moore & Co.'s service. Their staff has extensive experience with the federal grants and programs we operate, and they have been dedicated to making sure our audit runs smoothly and efficiently. I would highly recommend them!"
-Matthew Salera, Chief Financial Officer, CareerSource Capital Region
"[James Moore's] staff was extremely knowledgeable and flexible. They did a great job of communicating with the City, keeping us up to date with progress and concerns. This ensured there were no surprises at the end."
-Kevin Lewis, CPA, Finance Director, City of DeLand
You might not need a sledgehammer to kill that fly.
There are several types of assurance services available at our audit firm. Determining the best option for you will help ensure that you're meeting stringent requirements—or save you thousands of dollars in fees and countless hours of preparation.
Audit – The highest level of assurance you can obtain, audits are required for government entities, some nonprofits (and other organizations), and businesses with loan covenant and bonding requirements. An audit thoroughly examines the completeness and accuracy of your financial statements through customized risk-based audit procedures and testing. The deliverable is our audit opinion, a full set of financial statements and note disclosures.
Review – A review is ideal for smaller businesses, organizations or nonprofits with simpler funding sources. It provides limited assurance that no material modifications are needed to make your financial statements compliant with GAAP. The review report includes a full set of financial statements and note disclosures, but no opinions. It's a less expensive option that still provides a basic level of assurance on the accuracy of your financial statements.
Compilation – Maybe all you need is a simple statement about your financial statements. A compilation informs a lender or other outside party that your financial statements are appropriately prepared in accordance with GAAP. This brief report, printed on our firm's letterhead, demonstrates your commitment to sound reporting. Compiled financial statements represent the most basic level of service we can provide with respect to your financial statements.
Need a narrower focus? Read about our agreed-upon procedures and employee benefit plan audits services!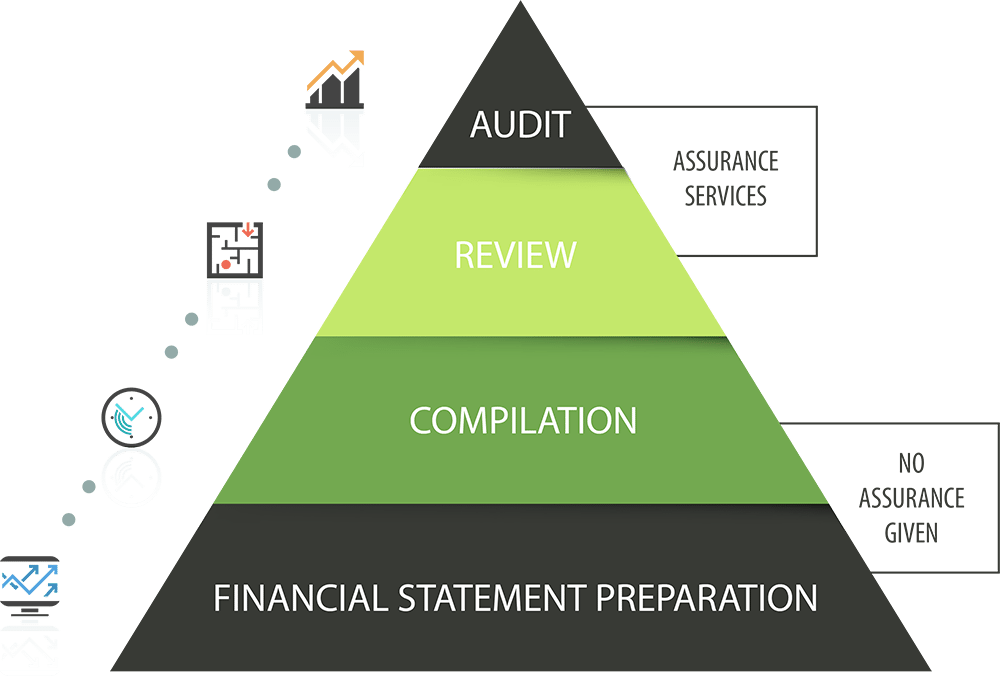 Need more information? Check out our library of related articles.
Sign up for our assurance newsletter and have it delivered to your inbox, so you don't miss a thing.
Professional Affiliations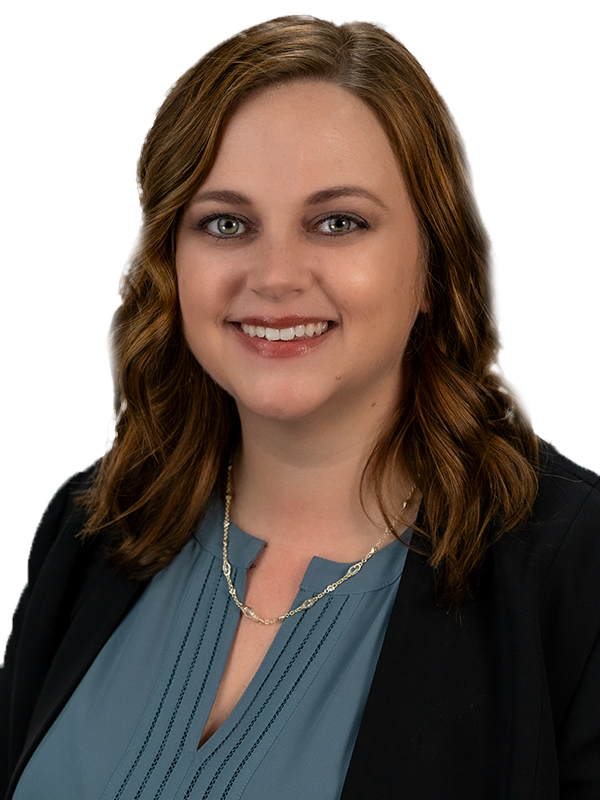 Katie Davis,
CPA, LSS Certified
Partner
With nearly 20 years of experience, Katie is a partner at James Moore and dedicates a majority of her time serving higher education institutions, collegiate athletic departments, foundations and other university-related organizations. She leads the firm's Higher Education and Collegiate Athletics industry teams, which serve more than 80 higher education organizations (including 30+ athletic departments) nationwide. She is an active member in CABMA and NACUBO.
Katie's work in higher education goes beyond traditional accounting services. As a thought leader and valued advisor in the industry, she drives discussions on the issues faced by colleges and universities nationwide. Her passion is in the collegiate athletics niche, and she is nationally recognized as an advocate for the financial voices in the business of college sports. She co-hosts the firm's News & Brews Sports Biz podcast series and makes regular appearances on other industry broadcast programs and publications. Katie works closely with her clients and enjoys bringing solutions to them that improve their operations and redirect their limited resources to the things that matter most. Certified in Lean Six Sigma, she helps her clients create efficient, thorough and sustainable systems for long-term success.