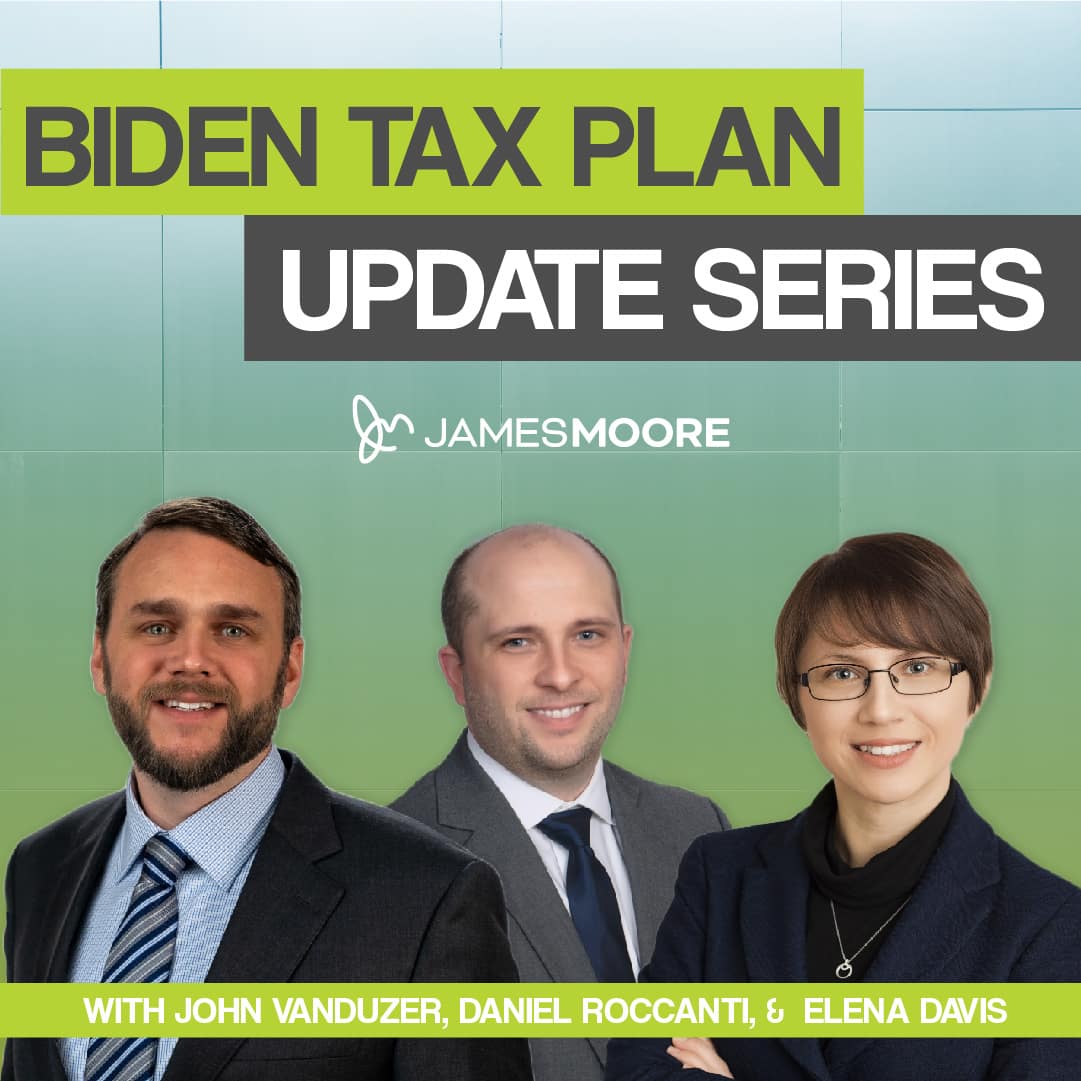 Biden Tax Plan Update Series – Watch Now!
Our Video Series discussing the Latest on President Biden's Tax Plans
Join us on Thursdays at 2pm EST as we discuss the possibilities and uncertainties surrounding potential Biden tax legislation. As new developments come to light, we'll release new episodes to discuss what they mean for you. Sign up to receive notifications when new videos are released.
Check back soon for upcoming events
Sign up for our newsletter to hear the latest in business news.