Outsourced Accounting Services
Big-firm experience. In-house understanding.
Your finances affect every aspect of your business, from your day-to-day operations to your plans for growth and transition. You could say they're the bedrock of your organization. Without a sound foundation, everything else you do can come crumbling down.
But having an in-house accounting department with the knowledge you need isn't always feasible. And if you don't have the expertise yourself, how will you know who to hire?
Outsourced accounting services provide the knowledge and insight you need to make sound decisions about your business.
Outsourced accounting services (OAS) means a third party (us!) is responsible for your accounting operations. We make sure your bills are paid and deposits are reconciled. We provide financial statements and monthly reports on your activities. We analyze your current financial operations for efficiency, and we counsel you on the future plans of your company.
In other words, we're your off-site accounting department.
James Moore's team can limit work to specific functions, or we can cover all of your accounting needs. You simply handle the daily activities of coding invoices and deposits; we take care of the rest!
Maintaining general ledger
Processing checks and payments
Payroll processing
Accounts receivable and payable
Recording receipts
Preparing month-end adjustments
Preparing financial statements
Overseeing annual audit preparations
Tax work (filing returns, preparation of W-2 and 1099 forms, etc.)
Holding regular meetings to review activity and statements
With over 50 years of outsourced accounting service to clients large and small, we've seen—and can handle—just about everything! And with a bench depth of over two dozen accounting professionals, your work will be done on time and to the highest standards.
Our experience has shown us that different industries have different accounting needs. We've worked with construction companies, real estate companies, nonprofits, manufacturers, homeowners associations, healthcare practices, technology firms… you name it!
Regardless of your mission, we have the outsourced accounting solution that works best for you.
Accounting and Controllership Services
Transactional Accounting Services
$1,000 | $2,500
Monthly | Quarterly
(minimum fees)
A reliable everyday service that covers your bookkeeping and financial statements.
Take your mind off of the daily accounting grind. Our Transactional Accounting Services package means we'll handle your books and daily transactions while you run your business.
This package includes:
Cloud-based accounting services
Financial statement preparation
Note that this package does not include advisory services or consultant-level advice. However, it provides peace of mind that your daily transactions are covered and your books will be balanced.
Advisory Accounting Services
$2,000 | $4,500
Monthly | Quarterly
(minimum fees)
A full service, consultant-level outsourced accounting relationship.
Our full-service Advisory Accounting Services plan provides a complete solution for both daily work and long-term planning.
In addition to everything in our Transactional package, this package can include the following, depending upon your needs:
CPA meetings
Budgeting/cashflow projections
Board meetings
Cashflow management
Overhead analysis
Inventory costing
Audit preparation
Annual 1099 preparation
Internal controls review
Our price quotes are customized based on your organization's size, needs, number of transactions, etc. Therefore, your fee may exceed our minimum prices. Our packages work best for clients with yearly revenues of $1 million or greater.
Top Benefits of Outsourcing Accounting
Many small and mid-sized organizations have found that outsourced accounting services are an ideal solution to their accounting needs. With these benefits, it's easy to see why.
In-depth knowledge of accounting and finance. Our accounting firm has highly skilled professionals who continuously update their knowledge and keep abreast of best practices in the industry. Adopting an outsourced solution means that this expertise is at your fingertips.
Service that's always there for you. An outsourced company doesn't take vacation or sick days, so you never have to do without your accounting department. We're always here for you.
A cost-effective accounting solution. Why spend money hiring and retaining in-house accounting employees only to have them leave for another company? (Not to mention the company knowledge they take out the door with them!)
The most updated information and tools. Our accounting professionals keep up with new legislation, available funding (and guidance on using those funds) and the latest industry software to make sure you get relevant, premium service.
A quick-scaling department for rapid growth. Is your company taking off so suddenly that your people can't keep up with bookkeeping and payroll? We can seamlessly add people to your team to accommodate your growth (and remove them just as easily if they're not needed).
Freedom for you! Let's face it—you didn't start your business because you like keeping track of payroll and spending. Our accountants live for that stuff! Let us handle it while you focus on your professional passion.
If you don't need the wide scope of an all-encompassing service (especially if yours is a larger entity), outsourced accounting might not be the best option for you. In that case, we have targeted and specialized offerings that can help your company thrive based on your industry and your needs. For example, our CFO consulting team provides an experienced point of view on financial matters. And if you're a tech startup looking to grow, learn about our SBIR grant accounting services.
Your first step is to find a qualified, experienced, full-service accounting firm. (Hey, that's us!)
When we serve our outsourced accounting clients, we draw from several aspects of our knowledge base—accounting and bookkeeping, audit and assurance, technology, operational efficiency and more. The result is a well-rounded approach to your finances.
So, when you're looking for a firm, keep these questions in mind:
How long have they been providing these services, and does their experience include similar industries as yours?
What level of personnel will be associated with your work (CPAs, experienced bookkeepers, etc.)?
Do they guarantee a date for completion of each task or monthly reports?
Are their fees too low to provide quality service based on your knowledge of the work required?
Do they use technology to enhance the level of service (such as cloud-based software, file-sharing capabilities, dashboards for management)?
We'll take the job!
If you haven't guessed by now, we more than fit the bill for outsourced accounting services. So, contact us today to see how we can help!
Outsource your accounting needs to a local Florida CPA
Whatever your financial goals are, it's important to find a business partner with the right resume of experience, knowledge and dedication to help make it a reality. For over 50 years, James More has delivered comprehensive accounting services to organizations of all sizes and shapes from our offices in Gainesville, Daytona Beach, DeLand, Ocala, and Tallahassee.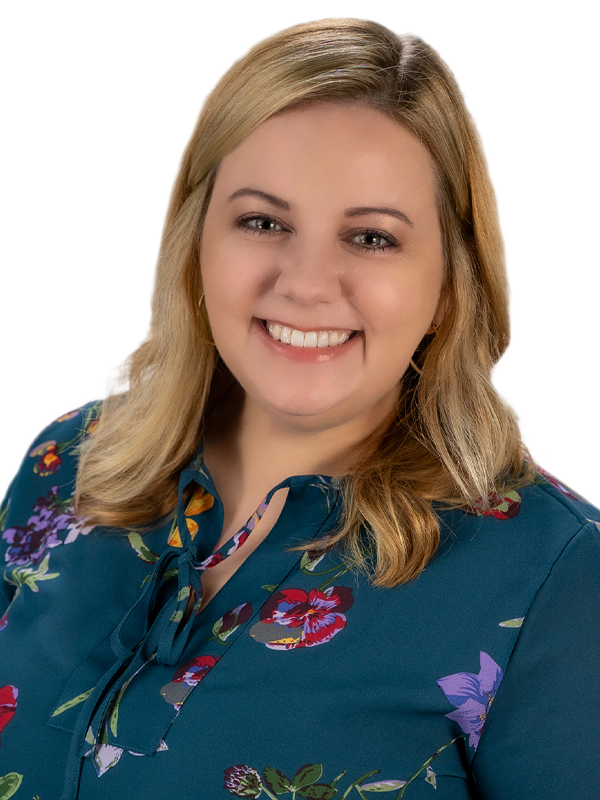 Stacy Joyner,
CPA
Partner
A certified public accountant in Florida, Stacy has been providing extensive tax advisory and compliance services to a variety of businesses and individuals for over 15 years. The leader of the firm's Accounting & Controllership Services department, her expertise lies in small business and tax accounting, with an emphasis on the healthcare and technology industries. Her knowledge of research credits and other tax-saving opportunities for her clients make her a key member of the Technology and Healthcare Services Teams.
Stacy's client service approach includes not only her tax and accounting expertise, but also the value she creates through collaboration. A lifelong Gainesville resident, Stacy has deep roots in the business community – allowing her to help her clients make professional connections that can help them grow and thrive.
Stacy is seen as a leader and mentor at James Moore; she enjoys serving as a career advisor and helping staff achieve their career goals. She is passionate about continuing to strengthen and foster the strong family-feel culture found at James Moore. Outside of the firm, she serves as the treasurer for the Rex and Brody Foundation and is an alumnus of Leadership Gainesville 40.