Florida Healthcare CPAs & Accounting Services
Imagine, if you can, a partner that can help you identify potential problems before they occur and offer insightful guidance and innovative solutions to keep your practice healthy and strong. Unless you've experienced this type of support for yourself, you may not even think it exists.
Here's some good news: James Moore is that partner and we serve healthcare organizations just like yours.
Our healthcare accountants and CPAs have over five decades of experience serving a wide range of sectors in the healthcare industry, including:
Hospitals and health service providers

Urgent care centers and outpatient clinics

Home healthcare agencies

Nursing homes and assisted care facilities

Medical device manufacturers

Medical technology companies

Medical staffing agencies

Life science companies

Medical transcription companies
Physical and occupational therapy centers

Drug treatment and rehabilitation facilities

Nutritionists and dieticians

Medical supply sales

Surgical and diagnostic imaging centers

Dialysis centers

Biotechnology firms

Clinical labs and laboratory services

Pharmaceutical companies

Healthcare non-profits

Third-party healthcare providers
"James Moore has been my CPA firm for many years. I stay with the firm because of their dedication and commitment to our relationship, their service quality, and their reputation. They're one of the most efficient and effective firms I have encountered."
"Because of the size and versatility of the firm, they are able to readily obtain answers in many different areas. They are easily able to understand the financial workings of a complex medical practice. We give them our highest recommendation."
-Robert L. Roseman, M.D., Vitreoretinal Associates
Is your healthcare practice on life support?
The healthcare industry is one of the most profitable and thriving economic sectors. And yet, it's also fraught with countless pitfalls in the form of regulations, rules and requirements. In order to truly thrive, healthcare practices, organizations and companies must be highly dynamic, adaptable, efficient and innovative – and it all starts with accounting and financials.
Caring for patients is your number one priority, and their needs suffer when your practice struggles. James Moore brings deep industry knowledge to solve your most frustrating concerns, so you can focus on your patients even as you build a stronger and more resilient business. Watch our video to learn more about our healthcare solutions and services. 
As your full-service healthcare CPAs, our services include:
Business structure selection

Bonus structures 

Buy-sell agreements 

Cashflow management

Customized compensation models

Expense allocations

Extrapolation defense & Self-disclosure

HIPAA compliance 

Litigation support

Mergers & Acquisitions

OIG GAP Analysis & Corrective Action

OSHA compliance

Ownership structuring

Partnerships 

Peace of Mind

Payor compliance
Practice assessments

Practice development

Practice valuations

Practice value growth

Proactive problem-solving

Profitability enhancement

Recruiting

Risk-based auditing

Risk management

Student loan repayment strategy

Tax-efficient compensation structuring

Tax-efficient retirement planning

Year-round tax consulting

…and much more.
Case Study: Revenue Cycle Enhancement for Physician Practices
The lead physician in a large group practice was concerned that her income was declining, especially when compared with salaries in other industries. The practice hired James Moore for revenue cycle enhancement services – a process improvement solution that examines the administrative and clerical functions that bill and collect the revenue for a medical practice.
Our Healthcare CPAs analyzed several aspects of the practice's revenue cycle including patient scheduling, billing, clinical documentation, collections and other procedures. We then outlined and implemented improvements that reduced the amount of money left on the table by gaps in several processes. The results were dramatic; the practice increased profits by 900%.
Accounting Rx is our monthly video series featuring healthcare accounting tips and advice! Join the leaders of our Healthcare Services Team as they talk about topics that impact your business the most.
Subscribe today to get updates when new videos are released!
Featured Articles on Healthcare Accounting
While nearly every industry has its troubles with employee retention, healthcare faces additional challenges with…
Sign up for our healthcare newsletter and have it delivered to your inbox, so you don't miss a thing.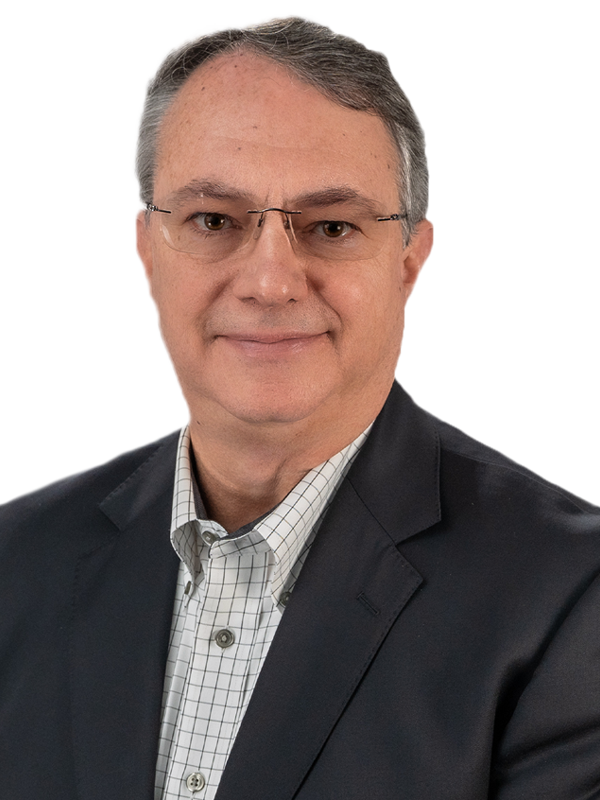 Jay Hutto,
CPA/ABV/CFF, CVA
Partner
As a CPA in the state of Florida, Jay has more than 30 years of experience providing personalized accounting services including auditing and tax services, business consulting, business valuations and litigation support. While he has worked with clients representing the real estate, manufacturing, professional services, dealership and retail industries, he has significant experience addressing issues and providing solutions for healthcare-related entities. As such, Jay leads the firm's Healthcare Segment Team.
Jay works primarily with for-profit clients looking to maximize revenue and minimize expenses, and he is dedicated to providing them peace of mind that they're getting the best possible tax savings. His guidance helped one client avoid a $500,000 tax liability with a cost segregation study, and he helped another client eliminate a $50,000 IRS tax penalty. He also takes a proactive approach to revenue enhancement, cost controls,  applying best practices, and emphasizing the importance of having the right policies and procedures already in place (instead of as a reactive remedy) to best facilitate business growth.
Jay also specializes in preparing business valuations and litigation support services and has earned several accreditations including the Accredited in Business Valuation (ABV), Certified in Financial Forensics (CFF) and Certified Valuation Analyst (CVA) designations. Litigation support services include related party transactions, fraud, child support, divorce and dispute resolution.