Are you ready to stop the bleeding of lost revenues?
American medical practices lose an estimated $125 BILLION every year in unpaid and underpaid claims.
At the heart of your healthcare business is your mission to heal. But a medical practice is also a business that supports you and those who work for you. So it's important to ensure not only high-quality care for your patients, but also a solid financial foundation for your practice.
A key to that foundation is your revenue cycle – the administrative and clinical functions that work together to bill and collect the revenue generated by the services you provide your patients.
Healthcare revenue enhancement involves setting clear payment expectations for your patients, coding procedures accurately, account follow-up, payment posting and more. If this complex combination of processes isn't streamlined, it can result in denied claims and uncollected patient payments.
So how do you stop the bleeding? 
By reviewing your processes, finding the gaps and inefficiencies…and fixing them.
Professional healthcare revenue cycle enhancement services and solutions
Our team of experienced accountants and financial advisors at James Moore & Co. adds a new dimension to traditional accounting services with revenue cycle enhancement (RCE) services for the healthcare industry. Our unique process improvement solutions focus on increasing your practice's efficiency, profitability and performance.
Members of our RCE team are firmly entrenched in the healthcare industry, so they're well aware of the challenges you face in maintaining and increasing revenues. They also specialize in blending EHR technology with operational excellence to improve your practice's revenue cycle performance.
By reviewing your situation and providing custom services that address your practice's individual needs, we can help you enhance your net revenue, reduce costs and increase overall efficiency.
Our dedicated focus on healthcare revenue cycle enhancement can make a huge impact on your bottom line, resulting in:
Improved patient satisfaction
How can our unique approach help you?
Contact us today to see what we can do for you
CASE STUDY: Practice boosts its profits by 900% through revenue cycle enhancement.
The lead physician in a large group practice was concerned that her income was declining, especially when compared with salaries in other industries. The practice hired James Moore for revenue cycle enhancement services – a process improvement solution that examines the administrative and clerical functions that bill and collect the revenue for a medical practice.
Our team analyzed several aspects of the practice's revenue cycle, including patient scheduling, billing, clinical documentation, collections and other procedures. We then outlined and implemented improvements that reduced the amount of money left on the table by gaps in several processes.
The results were dramatic.
What are the steps of the revenue cycle?
Exposing how gaps in revenue cycle management are resulting in lost revenue first begins with fully understanding the healthcare revenue cycle of medical billing and reporting. For most healthcare providers and practices, the cycle goes something like this:
Patient registration. One of the first steps in the healthcare revenue cycle is collecting vital information from the patient, such as their name, birthday, why they are visiting and their insurance information.
Eligibility and financial responsibility. After the patient's basic information has been collected, your staff must closely review the patient's insurance information in order to determine which treatments and visits are covered (and which are not). While pre-authorization doesn't guarantee that a procedure, treatment or prescription will be covered by the insurer, it does generally give insight into coverage and costs for the patient. The patient should be notified if certain procedures, treatments or services are not covered beforehand in order to reduce the likelihood of delayed payment.
Claim submission. Using information from the superbill report (including the clinical diagnosis and procedure codes), the medical biller must prepare and submit a claim to the patient's insurance company. Claim submissions must meet strict formatting and compliance standards, and be double-checked for accuracy to avoid denials due to clerical errors. Once reviewed, the claim must be submitted electronically to a clearinghouse or directly to the insurer (in the case of high-volume payers like Medicaid).
Claim monitoring. Throughout adjudication, which is when insurers and other payers determine if a claim is eligible for payment, the medical provider must continually monitor the claim to determine if it is accepted or denied. Rejected claims may have to be resubmitted if caused by a submission error.
Patient statement. Once the insurer has accepted or denied the claim, your billing team will have to prepare a statement for the remaining balance that must be paid by the patient. This statement typically includes a detailed list of services delivered and a list of procedures performed, as well as the amount that was paid by the insurer and what the patient owes. This step is typically quite time-consuming as patients often have questions about how much they owe and why.
Payment posting and follow-up. Medical billers must also frequently follow up with patients about paying off their balance or setting up a payment plan. If a patient's bill goes unpaid and becomes delinquent, they may have to submit it to collections.
Denials management and reporting. The key to optimizing your revenue cycle and medical billing is maintaining detailed records of how many claims were denied, why claims were rejected, what percentage of claims are unpaid and other important data. This benchmarking and reporting can help you streamline your entire RCM process—from patient registration to payment posting.
From start to finish, the medical billing cycle can range anywhere from a few days to several months. The longer this cycle stretches out, the greater the risk that mistakes, errors and inefficiencies will cut into your bottom line.
Is your practice healthy financially?
At James Moore, we specialize in identifying and fixing problems in your medical billing workflow to boost your bottom line so that you can continue serving patients.
You practice. We master the finances.
Best practices for optimizing healthcare revenue cycle management (RCM).
To achieve an efficient and profitable revenue cycle, healthcare providers have a wide range of tools and strategies at their disposal — from RCM software to third-party vendors, or a hybrid approach. Which method you choose to manage your revenue cycle will depend on your practice's individual needs, capabilities and challenges.
Regardless of how you approach healthcare revenue enhancement, the following proven techniques can help you stop the bleeding of lost revenue:
Decide on in-house or outsourced RCM.
To more efficiently facilitate your revenue cycle, you should decide early on whether it's best to have your team install RCM software on your internal servers or outsource your RCM processes to a third party. Medium to large-sized medical practices with satellite offices often prefer to outsource their RCM needs in order to better focus on patient care and treatment.
Break down the front and back-end divide.
Revenue cycle management in the healthcare sector commonly has 2 "faces": the front-end that the patient sees to help a provider register new patients, and the back-end to help a provider facilitate claim denials, submissions, billing and more. By merging these 2 faces of revenue cycle management into 1, your practice can make the RCM process more streamlined and efficient. Both front and back-end functions should be clear and concise.
"What we found in James Moore was more than an accountant, we found a business partner...CHW is better because of our relationship with James Moore and its people."
-Rory Causseaux, PE, CEO, CHW, Inc.
Offering more transparent pricing and billing.
To combat increasingly complicated health insurance options and coverages, medical providers are increasingly offering cost estimates to their patients before the services or treatments are given. Helping your patient understand what their financial obligation will be is key to minimizing unpaid claims — as is avoiding surprise bills whenever possible.
Implementing card-on-file payment.
Offering credit-card-on-file services, which are generally the most preferred collection method for patients, is another proven strategy for improving point-of-service collections and reducing unpaid bills.
Our unique approach to healthcare revenue enhancement.
 Our healthcare CPAs bring a unique perspective and approach to medical billing processes and revenue cycle management. We deliver innovative and custom solutions to help our healthcare clients decrease claim denials, improve payment and collections, reduce days in A/R and streamline your overall billing cycle from start to finish.
Fill out the contact form below to get started today reimagining your billing cycle and stop the bleeding of lost revenue.
While nearly every industry has its troubles with employee retention, healthcare faces additional challenges with…
Sign up for our newsletter to hear the latest in healthcare revenue news - from real humans.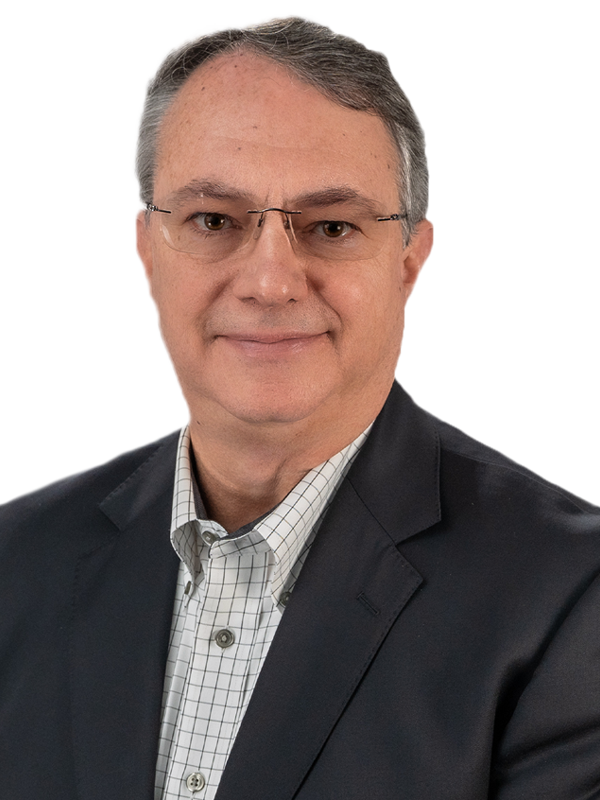 Jay Hutto,
CPA/ABV/CFF, CVA
Partner
As a CPA in the state of Florida, Jay has more than 30 years of experience providing personalized accounting services including auditing and tax services, business consulting, business valuations and litigation support. While he has worked with clients representing the real estate, manufacturing, professional services, dealership and retail industries, he has significant experience addressing issues and providing solutions for healthcare-related entities. As such, Jay leads the firm's Healthcare Segment Team.
Jay works primarily with for-profit clients looking to maximize revenue and minimize expenses, and he is dedicated to providing them peace of mind that they're getting the best possible tax savings. His guidance helped one client avoid a $500,000 tax liability with a cost segregation study, and he helped another client eliminate a $50,000 IRS tax penalty. He also takes a proactive approach to revenue enhancement, cost controls,  applying best practices, and emphasizing the importance of having the right policies and procedures already in place (instead of as a reactive remedy) to best facilitate business growth.
Jay also specializes in preparing business valuations and litigation support services and has earned several accreditations including the Accredited in Business Valuation (ABV), Certified in Financial Forensics (CFF) and Certified Valuation Analyst (CVA) designations. Litigation support services include related party transactions, fraud, child support, divorce and dispute resolution.