Ticket Office Advisory Services
Your business is selling tickets. Our business is saving you time and money.
The James Moore team brings efficiency to your operations at a time when short-staffed departments need it the most. The result? More revenues for your program. See how we can help!
Our knowledge of ticketing platforms like Paciolan and Ticketmaster, as well as university general ledgers such as PeopleSoft, Banner, Workday, and Blackbaud, means we know how to get the most out of your ticket sales reporting. And that leads to big benefits to you.
Approach to Advisory Services
We understand your needs go beyond financial reporting, so we provide solutions that go beyond what a traditional CPA offers. With your teams spread so thin these days, it's tough to find time for the tasks that keep your athletics department going. Partnering with us means we can tackle them for you.
That's where our Ticket Office Advisory services come in to play. Sometimes you just need the advice of an industry expert, or you may need help with a particular project. Regardless of which, we take a holistic approach to help you transform your organization and get sustainable results.
Our team provides a fresh look at your current business practices through two lenses:
We provide a closer look at select areas of concern that's more customized than an NCAA agreed-upon procedures, but without the sweeping examination of an audit. We know even the most subtle red flags that can signal a bigger issue.
By putting our experience to work, you can have peace of mind as you develop solid business practices in your ticket office.
Tackling internal controls is a challenge unto itself. When you couple that with redundant processes and wasted efforts, it costs time and money. We can help you identify ways to better utilize your resources so you can redirect them to the things that matter most—serving your student-athletes and engaging with fans.
We offer the best of both worlds to help you balance strong internal controls with efficient processes. We do this by collaborating with your team to make sure you're developing processes that not only protect against vulnerabilities, but also ensure proactive, timely and streamlined operations.
We define our approach to advisory as "one size fits one." We listen carefully to your priorities and customize our service delivery to bring the most value to you.
Each of our service packages is designed with three phases in mind to support our holistic approach: Discover, Define, and Deliver.
How much we do is up to you. We can offer you the basics, premium service, or meet you somewhere in the middle. Download our Ticket Office Advisory Services brochure to learn more.
Contact us today for a custom quote!
"*" indicates required fields
Services can be customized for special considerations....
Box Office Settlements
Mobile Transactions
Booster Contributions
Premium Seating
Group and Comp Tickets
Ticket Pricing Strategies
Related Ticket Office Advisory Videos
"Due to our extensive audit and tax needs at the University of Florida, we have both national and regional firms working on our engagements. And I can say with confidence that James Moore's knowledge and understanding of the collegiate athletics realm easily matches up with what we've found with the biggest national firms. They're well known throughout the country in our industry, and I wouldn't hesitate to hire them again."
-Melissa Stuckey, Associate Athletics Director, CFO, University Athletic Association (University of Florida)
"James Moore's expertise with multiple ticket software companies provided valuable insight as they completed a review of ticket office and business operations prior to our transition to Ticketmaster. It felt more like we were working with additional members of our staff instead of someone contracted for the work. As a mid-major, I appreciated their team approaching our project with a custom-built mindset and not a cookie-cutter mentality. That attention to detail about what makes UNCG unique was especially helpful when they designed an easy-to-follow implementation plan."
-Tim George Sr. Associate AD for External Operations/Chief Marketing Officer, The University of North Carolina at Greensboro
"When I finally got the opportunity to work with James Moore & Co. my first thought was I wished I had been working with them my entire career. They are an asset to you and your department and give a tremendous amount of support whenever needed. What makes them great are the people, and each and every one of them is a true resource. They have become one of my trusted advisor groups and I couldn't be happier with the partnership."
-Simon Dover, Senior Associate Athletics Director/Business Operations, CFO, West Virginia University
Featured Articles on Ticket Office Controls
Collegiate Athletics Resources
Could Your Athletic Department Use an Extra $300,000?
Do you have fear of missing out on revenue for your athletic department? We understand your FOMO. Our knowledge, commitment and service offerings run deep. It is our aim to give you peace of mind that yields positive results you'll feel for years to come. See how we helped a major D1 university find a quarter of a million dollars in uncollected booster contributions! And, find out how one wrong number in a calculation makes a big difference in grants-in-aid revenue distribution.
Hi, we are James Moore & Co.
At James Moore, we're passionate about many things. The success of your collegiate athletic department is at the top of that list. That's why we have a team of CPAs and consultants who are experts in your industry. It's our aim to partner with you to find the right solutions that will yield positive results you'll feel for years.
At James Moore, we're dedicated to collegiate athletics. Just like you.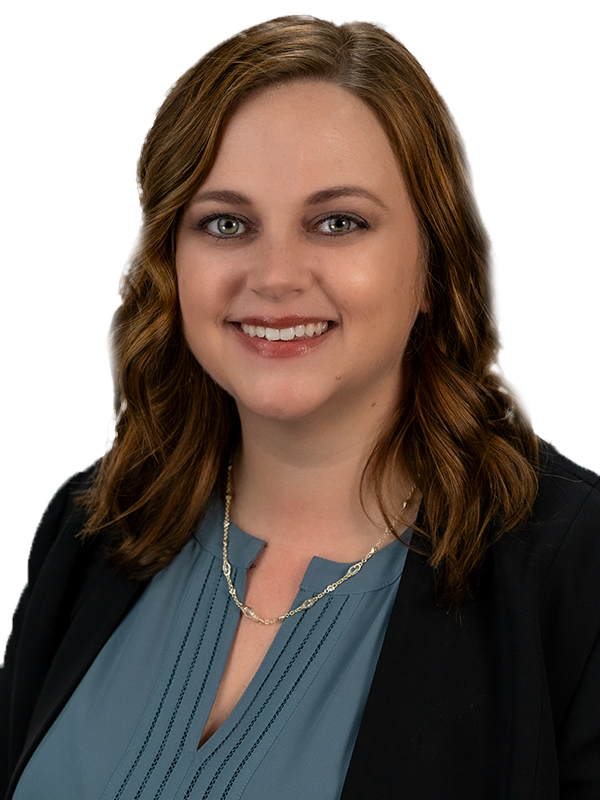 Katie Davis,
CPA, LSS Certified
Partner
With nearly 20 years of experience, Katie is a partner at James Moore and dedicates a majority of her time serving higher education institutions, collegiate athletic departments, foundations and other university-related organizations. She leads the firm's Higher Education and Collegiate Athletics industry teams, which serve more than 80 higher education organizations (including 30+ athletic departments) nationwide. She is an active member in CABMA and NACUBO.
Katie's work in higher education goes beyond traditional accounting services. As a thought leader and valued advisor in the industry, she drives discussions on the issues faced by colleges and universities nationwide. Her passion is in the collegiate athletics niche, and she is nationally recognized as an advocate for the financial voices in the business of college sports. She co-hosts the firm's News & Brews Sports Biz podcast series and makes regular appearances on other industry broadcast programs and publications. Katie works closely with her clients and enjoys bringing solutions to them that improve their operations and redirect their limited resources to the things that matter most. Certified in Lean Six Sigma, she helps her clients create efficient, thorough and sustainable systems for long-term success.