Collegiate Athletics Expertise
Our Collegiate Athletics Services Team has gained a national reputation for industry expertise and high quality service. Yet we understand that sometimes, for reasons beyond your control, you're not able to hire us for your audit and agreed-upon procedures engagements.
Good news—we can still be of service thanks to our Collegiate Athletics Advisory Packages! These plans keep us "on retainer" to provide you with expert help as you need it. We offer three packages with a range of services, from filing anonymous inquiries on your behalf to up to six hours of advisory meetings with our collegiate athletics CPAs. With athletic department teams spread so thin these days, it's tough to find time for these tasks. Having us on retainer means we can tackle them for you.
The fact is… you're our big fish. And while our firm is big enough to provide the experience and bench strength you need, we're small enough to give you the attentive service you deserve. So choose a package that suits your needs and lets get started.
"What we found in James Moore was more than an accountant, we found a business partner...CHW is better because of our relationship with James Moore and its people."
-Rory Causseaux, PE, CEO, CHW, Inc.
Collegiate Athletics Advisory Services
Sometimes you just need the advice of an industry expert, or need help with a particular project. And that's where our advisory services packages come into play.
Check out the following service examples that can be applied to these packages.
Data Wrangling
Streamline financial reporting with data automation
Identify key metrics that are relevant
Use data to drive organizational change
Contact Us
Staffing & Recruiting
Put our HR expertise to work for your organization, from recruiting and retention to long-term personal planning
Learn More
Squad List Stress Test
Evaluation of compliance system revenue distribution equivalency calculations
Assessment of missing grants-in-aid revenue distribution
Corrective action plan for error proofing compliance system going forward
Contact Us
Financial Communications
Develop a financial value proposition for your key stakeholders
Identify and link financial and non-financial KPI's to help tell your financial story
Develop a financial narrative for public consumption
Contact Us
Financial Strategic Planning
Financial Strategic Planning
Facilitate a workshop to develop your strategic financial game plan
Shift from a short-term to a balanced short and long-term approach
Alignment with university's and athletic department's overall strategic plan
Contact Us
Financial Literacy Training
Financial Literacy Training
Campus stakeholder training on athletics financial environment
Staff training on key athletic department financial information
Staff training to identify personal finance red flags, so you can prepare and protect your student-athletes
Contact Us
Contact us today for a custom quote!
À la carte services available. Contact us for a custom quote.
Related Collegiate Athletics Videos
Tune into News & Brews, our monthly series of to-the-point videos discussing the latest in collegiate athletics. Check it out these videos and more!
Could Your Athletic Department Use an Extra $300,000?
Do you have fear of missing out on revenue for your athletic department? We understand your FOMO. Our knowledge, commitment and service offerings run deep. It is our aim to give you peace of mind that yields positive results you'll feel for years to come. See how we helped a major D1 university find a quarter of a million dollars in uncollected booster contributions! And, find out how one wrong number in a calculation makes a big difference in grants-in-aid revenue distribution.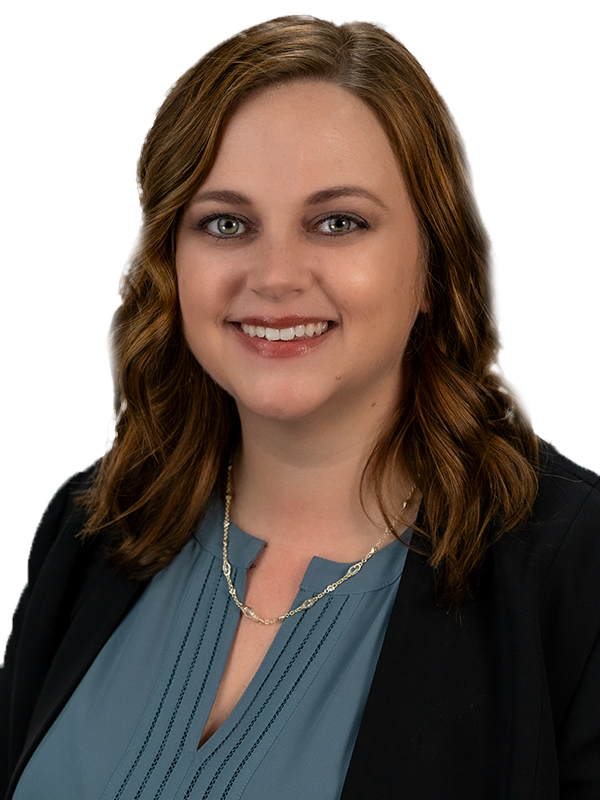 Katie Davis,
CPA, LSS Certified
Partner
With nearly 20 years of experience, Katie is a partner at James Moore and dedicates a majority of her time serving higher education institutions, collegiate athletic departments, foundations and other university-related organizations. She leads the firm's Higher Education and Collegiate Athletics industry teams, which serve more than 80 higher education organizations (including 30+ athletic departments) nationwide. She is an active member in CABMA and NACUBO.
Katie's work in higher education goes beyond traditional accounting services. As a thought leader and valued advisor in the industry, she drives discussions on the issues faced by colleges and universities nationwide. Her passion is in the collegiate athletics niche, and she is nationally recognized as an advocate for the financial voices in the business of college sports. She co-hosts the firm's News & Brews Sports Biz podcast series and makes regular appearances on other industry broadcast programs and publications. Katie works closely with her clients and enjoys bringing solutions to them that improve their operations and redirect their limited resources to the things that matter most. Certified in Lean Six Sigma, she helps her clients create efficient, thorough and sustainable systems for long-term success.