COVID-19 Resource Center
Helping you prepare for the impacts of COVID-19
Resources to help you tackle the threats from COVID-19
Disruptions caused by the novel Coronavirus (COVID-19) continue to mount as economic turbulence worsens. With so much up in the air with the COVID-19 outbreak, we're getting questions about short-term loan options, available tax credits, managing cash flow and how to continue operations while keeping others safe. While it's difficult to determine the short and long-term affects of this pandemic, we are tracking all developments related to the COVID-19 and your financial well-being. On this page you'll find links to external resources, informational articles, and upcoming webinars related to COVID-19. We will continue to update this resource page as more information becomes available. Check back regularly for updates and continue reading to learn more.
COVID-19 Power Lunch Videos
On-Demand Webinar Recordings
Families First Coronavirus Response Act (FFCRA) Resource Center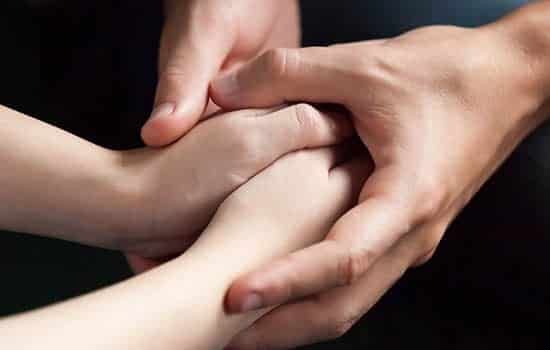 FFCRA Comprehensive Guide
The FFCRA provides a wide range of assistance to American workers due to the COVID-19 outbreak. Not only does it provide paid time off for workers affected by the pandemic, it also gives employers the opportunity to receive tax credits to offset the cost of providing paid leave.
In response to the significant number of questions we've received regarding the FFCRA, we created this guide to help employers navigate the details of the FFCRA. Continue reading to learn more.
Janice Kaplan
Since the Families First Coronavirus Response Act (FFCRA) went into effect on April 1, 2020, employees and employers alike have struggled with its initial [...]
Janice Kaplan
On March 18, President Donald Trump signed the Families First Coronavirus Response Act, a federal effort to provide a wide range of assistance to [...]
CARES Act Resource Center
Paycheck Protection Program Expanded Guide
The Coronavirus Aid, Relief, and Econmic Security (CARES) Act offers particular reprieve to small businesses in the Paycheck Protection Program. The program provides financial incentives and forgivable loans for small businesses, with the goal of encouraging them to retain employees and bring back those who have been laid off or furloughed. Our expanded guide provides the details you need to take full advantage of this program.
Per interim guidance released by the IRS, PPP loan forgiveness amount will not be reduced if you laid off an employee, offered to rehire the same employee, but the employee declined the offer. However, in order to qualify for this exemption, you must make a good faith, written offer of rehire, and the employee's rejection must be documented. The following template can be used when making your offer to rehire.
Most Recent COVID-19 Articles
Janice Kaplan
HHS Phase 3 of the Provider Relief Fund Announced The U.S. Department of Health and Human Services (HHS) has opened a new phase of the Provider Relief Fund (PRF) program. Even if you've already [...]
Stacy Dreher
When you started your organization, it probably wasn't because you wanted to keep track of your payroll, expenses and other financial considerations. It was because you had a dream to serve those who need [...]
Janice Kaplan
Details continue to emerge regarding the payroll tax deferral ordered by President Donald Trump on Aug. 8, 2020. The move was made to temporarily direct more money to the American people. The Basics The [...]
COVID-19 General Resources
Janice Kaplan
Every new day in the coronavirus pandemic brings new challenges to the traditional workplace. Occupancy and staffing restrictions. Mask and PPE guidelines. Procedures for [...]
Janice Kaplan
The shift to remote work can quickly become a quagmire. With no one to look over their shoulder or answer their questions, employees aren't [...]
Janice Kaplan
Now more than ever, we're aware of our need to keep employee wellness and health front of mind. You do everything in your power [...]
Janice Kaplan
Alongside numerous provisions for corporations and small businesses, the Coronavirus Aid, Relief, and Economic Security (CARES) Act brings about several key changes for taxpayers [...]
Janice Kaplan
Some nonprofits are getting a welcome reprieve in deadline extensions for their Form 990 and federal single audit reports. IRS Form 990 and Similar [...]
Stacy Dreher
In response to the COVID-19 outbreak, the State of Florida Department of Revenue (DOR) recently issued Order of Emergency Waiver/Deviation #20-52-DOR-002 (Sales and Use [...]
Financial Reporting Updates
Janice Kaplan
Governments have been challenged by the COVID-19 pandemic—and the Governmental Accounting Standards Board (GASB) [...]
Janice Kaplan
It's difficult enough for higher education to face the existing challenges of COVID-19. Now, [...]
Janice Kaplan
Some nonprofits are getting a welcome reprieve in deadline extensions for their Form 990 [...]
Janice Kaplan
HHS Phase 3 of the Provider Relief Fund Announced The U.S. Department of Health [...]
Stacy Dreher
When you started your organization, it probably wasn't because you wanted to keep track [...]
Janice Kaplan
We've heard much about the financial impact COVID-19 has had [...]