COVID-19 Resource Center
Helping you prepare for the impacts of COVID-19
Second Chance: What the New Round of COVID-19 Relief Could Mean for You – On Demand Webinar, Watch Now!
Now that a new round of economic stimulus has been signed into law, you probably have questions about how (or even if) its provisions will help you in these trying times. The sweeping 5,000-plus page bill affects businesses, individuals, nonprofits, higher education and more. So chances are at least one aspect of it will impact your financial picture. During this webinar, we discuss the tax provisions most likely to impact you and /or your business, the new round of PPP loans, an overview of the legislation and what it means to you, and updates on additional guidance.
Resources to help you tackle the threats from COVID-19
Disruptions caused by the novel Coronavirus (COVID-19) continue to mount as economic turbulence worsens. With so much up in the air with the COVID-19 outbreak, we're getting questions about short-term loan options, available tax credits, managing cash flow and how to continue operations while keeping others safe. While it's difficult to determine the short and long-term affects of this pandemic, we are tracking all developments related to the COVID-19 and your financial well-being. On this page you'll find links to external resources, informational articles, and upcoming webinars related to COVID-19. We will continue to update this resource page as more information becomes available. Check back regularly for updates and continue reading to learn more.
Most Recent COVID-19 Articles
COVID-19 Power Lunch Videos
On-Demand Webinar Recordings
Families First Coronavirus Response Act (FFCRA) Resource Center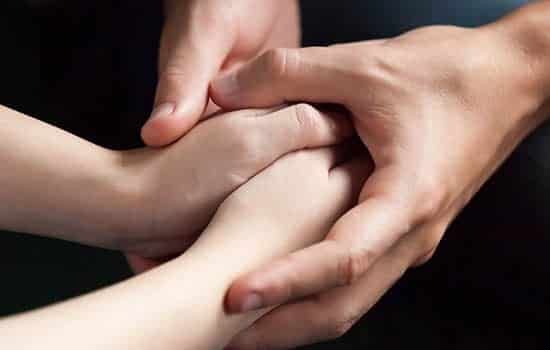 FFCRA Comprehensive Guide
The FFCRA provides a wide range of assistance to American workers due to the COVID-19 outbreak. Not only does it provide paid time off for workers affected by the pandemic, it also gives employers the opportunity to receive tax credits to offset the cost of providing paid leave.
In response to the significant number of questions we've received regarding the FFCRA, we created this guide to help employers navigate the details of the FFCRA. Continue reading to learn more.
Hunter Mihalinec
On March 11, 2021, President Biden officially signed into law the American Rescue Plan Act of 2021 (ARPA). While the ARPA did not extend [...]
Janice Kaplan
Since the Families First Coronavirus Response Act (FFCRA) went into effect on April 1, 2020, employees and employers alike have struggled with its initial [...]
Janice Kaplan
On March 18, President Donald Trump signed the Families First Coronavirus Response Act, a federal effort to provide a wide range of assistance to [...]
CARES Act Resource Center
Paycheck Protection Program Expanded Guide
The Coronavirus Aid, Relief, and Econmic Security (CARES) Act offers particular reprieve to small businesses in the Paycheck Protection Program. The program provides financial incentives and forgivable loans for small businesses, with the goal of encouraging them to retain employees and bring back those who have been laid off or furloughed. Our expanded guide provides the details you need to take full advantage of this program.
Per interim guidance released by the IRS, PPP loan forgiveness amount will not be reduced if you laid off an employee, offered to rehire the same employee, but the employee declined the offer. However, in order to qualify for this exemption, you must make a good faith, written offer of rehire, and the employee's rejection must be documented. The following template can be used when making your offer to rehire.
COVID-19 General Resources
Janice Kaplan
Let's be honest; most of us are tired of masking and social distancing to reduce the spread of COVID-19. So when the Centers for [...]
Hunter Mihalinec
Employees who've lost employer-sponsored group healthcare coverage (and whose job loss qualifies them coverage under pre-existing rules) have received a COBRA lifeline from the [...]
Hunter Mihalinec
On March 11, 2021, President Biden officially signed into law the American Rescue Plan Act of 2021 (ARPA). While the ARPA did not extend [...]
Hunter Mihalinec
Employers, take note! New information has been released by the Internal Revenue Service (IRS) regarding eligibility for the employee retention tax credit (ERC). Originally [...]
Hunter Mihalinec
To provide tax relief to businesses suffering during the COVID-19 pandemic, the Coronavirus Aid, Relief, and Economic Security (CARES) Act temporarily relaxes the limitation [...]
Hunter Mihalinec
The COVID-19 vaccine isn't the only shot in the arm for 2021. The Consolidated Appropriations Act (CAA) signed into law late last year includes [...]
Financial Reporting Updates
Janice Kaplan
The U.S. Department of the Treasury issued its long-awaited interim final rule on use [...]
Hunter Mihalinec
As the year draws to a close, your thoughts might turn to preparing your [...]
Hunter Mihalinec
The Higher Education Emergency Relief Fund (HEERF) program was created under the CARES Act [...]
Hunter Mihalinec
The Treasury issued guidance on May 24 regarding the distribution of Coronavirus Local Fiscal [...]
Hunter Mihalinec
The Department of Education (DE) has released additional regulatory guidance and an allocation table [...]
Janice Kaplan
The U.S. Department of the Treasury issued its long-awaited interim final rule on use [...]