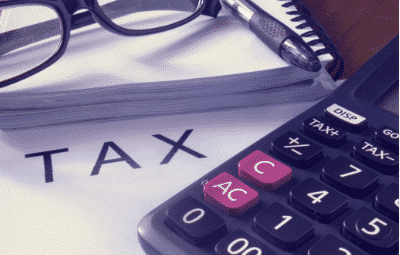 State and local tax (SALT) obligations aren't always obvious. Many business owners we encounter have never thought about the possibility of having to pay taxes in another state. "But my only store is in Florida…" and "I only sell online…" are some of the more common phrases we hear when discussing tax with these clients.
But having a physical presence in a state isn't the only thing that determines whether you're subject to state and local taxes. There are several red flags that can signal a SALT issue, and most people aren't even aware of them. And to make matters more complicated, the SALT landscape has changed dramatically for businesses with the Tax Cuts and Jobs Act of 2017 and the Wayfair vs. South Dakota decision in June.
If you're not sure where you stand regarding state and local tax levied outside of your state of domicile, here are some questions you can ask yourself:
Do you sell to out-of-state customers? Many businesses sell to customers over the phone, through a personal website, or on Amazon or other selling platforms. If you're shipping from your state of domicile to another state, state sales taxes and income tax can apply. This includes not only tangible goods, but also non-tangible products like software and (in some cases) services.
Do you have employees or use contract labor in another state? Thanks to advances in communications and file-sharing technology, companies are allowing employees to work from remote locations more than ever. This comes in handy if, for example, a trusted long-time employee must move away but you would still like to keep them on staff. However, it also might require your company to withhold state taxes on that person's wages if they live in a state that levies one. It may also trigger other state and local tax issues.
Do you lease retail or office space in another state? If you own commercial property in another state—for example, an office building, shopping center, apartment complex or rental home—you might be required to pay state income taxes on rental revenues.
Do you advertise in local media, phone directories or websites in other areas?  This might establish a local presence even if you don't have a physical location in that area. So if you buy an advertisement online or potentially a newspaper or print advertisement, it could lead to tax obligations from another state.
Do you use drop shipment services in another state? In a drop shipment arrangement, the seller places a customer's order with a third party, which then delivers the order to the client. This can create a complex tax picture that must take into account the locations of all three parties, methods of delivery and more.
If you answer "yes" to any of these questions, contact your CPA immediately about possible state and local tax obligations. The statute of limitations on state taxes does not stop until you begin filing in the states where you owe. So the longer you wait to find out if you're liable, the higher your penalties and interest may be.
All content provided in this article is for informational purposes only. Matters discussed in this article are subject to change. For up-to-date information on this subject please contact a James Moore professional. James Moore will not be held responsible for any claim, loss, damage or inconvenience caused as a result of any information within these pages or any information accessed through this site.