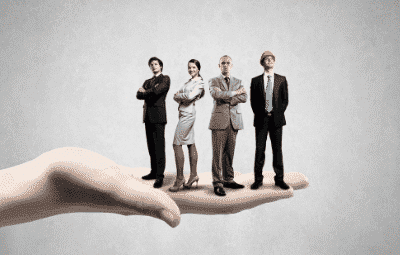 In the first installment of our two-part series, we discussed the challenge of recruiting in a tight labor market and how employer branding can set you apart from your competition. In this article, we talk about how employer branding and other elements work together in the larger effort of recruitment marketing.
Be Ready When They Are
As we mentioned last month, three quarters of job applicants consider employer brand before they even submit an application. They're looking for that emotional connection to a company, something that gives meaning beyond the job itself. The time to communicate that brand, however, is long before they check out job listings.
The goal of recruitment marketing is to maintain a presence in the minds of prospects at all times, not just when you need to hire. In doing so, you keep your message in front of people who could be searching for work in the future—creating a talent pool to call upon when you have positions to fill. And when these candidates are ready, you'll be ready.
Your recruitment marketing strategy should have several branches.
Your Website's Careers Page
A careers page is more than just a list of open jobs. It's a window to life at your company and, therefore, a critical part of recruitment marketing. Many of your promotional efforts will ultimately point to this page, so make sure it tells candidates what they want to know. A good careers page includes these elements:
A headline that grabs the reader's attention. Advertising guru David Ogilvy said that on average, only one of five readers will read beyond the headline of a page. Make yours count.
A brief depiction of your company's culture. This includes enticing text and photographs of people at work and company events.
Testimonials from newer hires. First-person accounts of life at your company go a long way.
Educational support. Do you cover costs for professional certification, provide CPE classes or otherwise facilitate learning? Make it known!
Employee perks. Do you offer free snacks? Casual dress code? Company retreats? More and more candidates are considering these perks when looking for a job.
Involvement in the community. Today's applicants want to make a difference—which means they want to work for a company that feels the same way.
A prominent call-to-action button to apply for jobs or learn more. Use multiple buttons if you have a larger page (think of e-commerce sites; the good ones provide multiple buttons to buy or contact the seller).
Social Media
Channels like LinkedIn, Facebook and Instagram have created a new front in the war for qualified candidates. While LinkedIn in particular is known for its role in promoting businesses and posting jobs, companies use multiple outlets in their recruitment marketing efforts to build a following and create user (and candidate) communities. This gives you a good opportunity to promote your organization as an employer as well as a solution for clients.
Start with a high-level, concise summary written in a voice that reflects your company's culture. Keep the language conversational and remember your target audience. Then regularly post information, news and fun and impactful things your company does. Include photos to catch your readers' attention, and add a link to your website's careers page if feasible. Examples include:
Articles on relevant topics in your industry, especially if an employee is the author
Job openings
Gatherings like holiday parties, field days, etc.
Volunteer efforts in your community
Awards or recognition given to your company
Additionally, use social media to research and contact prospective candidates. LinkedIn is best for finding people based on professional attributes. Search by occupation, skills and/or location, and peruse industry-specific user groups. You can proactively contact prospects via InMail to introduce yourself, gauge their interest in your company and start a conversation.
Use Facebook to find prospects with interests that match your mission or culture. For example, if you're hiring at an outdoor gear store, look for and join Facebook groups of users who like to camp, hunt or fish. Make connections with these users and establish a rapport. When a position opens up, cross-reference prospects in LinkedIn to see if they have the credentials to be a viable candidate.
Instagram's posts are limited to photography, so use it to publicize short-form content like job postings, your presence at events and lifestyle photos (e.g., company picnic shots).
Enticing, Well-Written Job Ads
A job posting should sound exciting yet be concise, realistic and true to the company. Avoid overly long descriptions with trite corporate terms. Instead, use action verbs and goal-oriented language. You can get samples online, but rewrite them to make them your own instead of copying/pasting them.
Employee Ambassadors
Happy employees are a terrific recruitment marketing tool! Bring them to career fairs so they can chat with prospects. Make sure they like and share your company's posts on social media. You can even provide them with an elevator pitch about the company if they don't quite know what to say.
Employees at any level can be ambassadors, right up to the owner or president of your company. The point is to promote their enthusiasm about what it is like to work for you.
Thought Leadership
People want to work for a company that knows its industry. If your employees write articles or are interviewed on television or published in journals, share these instances via social media, your website, emails and user groups.
Note that thought leadership isn't limited to large corporations. For example, the head of your small construction firm could talk about the latest uses of concrete elements in modern houses. Not only does this demonstrate expertise in your field, it introduces your audience to an important person in your company—and a good contact for them to have when looking for work.
Event Presence
Host your own events, like a free lunch on a college campus. Attend job fairs, festivals, races and other events where your ideal candidates are likely to be (for example, a water stand at a 5K run or music festival). Bring your employee ambassadors whenever appropriate.
Email Lists
Keep potential candidates informed about job openings, thought leadership and events you host or attend. You can collect their email addresses at job fairs and by working with college career resource centers and advisors. And don't forget about your local chamber of commerce and workforce boards! Maintain contacts with these organizations to learn about possible candidates in your area.
You have plenty of options when putting together a recruitment marketing strategy. The ones you ultimately use depend not only on your hiring goals, but in the resources you have available as well.
Regardless of your choices, your efforts must make an impact quickly. Younger generations in particular are flooded with information from morning through evening. You have just seconds for your message to stand out and make that emotional connection with them.
James Moore's HR consultants can help you evaluate your hiring needs and see what combination of tools will work best for your company. With sound recruitment marketing, you're more likely to find the perfect candidate in even the tightest of job markets.
All content provided in this article is for informational purposes only. Matters discussed in this article are subject to change. For up-to-date information on this subject please contact a James Moore professional. James Moore will not be held responsible for any claim, loss, damage or inconvenience caused as a result of any information within these pages or any information accessed through this site.