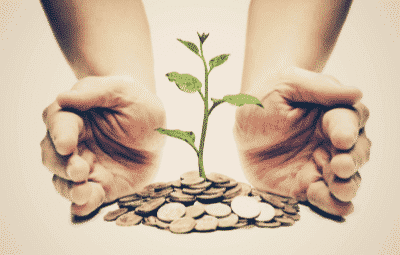 Colleges and universities rely on endowments to support their mission through long-term investment strategies intended to grow over time and generate perpetual returns. These endowments help fund student financial aid, academic programs, faculty positions and campus operations.
With the bull market approaching the 10-year mark, institutions have been reaping the benefits of endowment growth through investment returns and purchasing power for quite some time. As a result, institutions have increased their spending rates to address their facilities and other fundraising needs of growing institutions.
However, the market won't continue improving forever. As we move into more volatile financial times, colleges and universities will be faced with new challenges.
The 2018 NACUBO-TIAA Study of Endowments (NTSE), released in late January, is a report is based on 802 participating institutions representing nearly $617 billion in endowment assets. It represents endowment sizes as low as under $25 million and as large as over $1 billion.
Among the NTSE's findings:
Participating U.S. higher education endowments achieved an average rate of return of 8.2% for the 2018 fiscal year, down from the 12.2% net investment gain realized in 2017.
There was a 4.4% increased average spending rate in fiscal year 2018 compared to fiscal year 2017, even though investment returns year over year were not as favorable.
In 2018, 49% of spending from endowments was on student financial aid; this is critically important for student access and success, where 7% of endowment spending was related to campus operations.
Investment committees have a lot of tough decisions to make going forward as they work to find a balance for meeting today's and tomorrow's needs. While capital campaigns and investment portfolio strategies are important for driving growth, institutions also need to strongly consider reducing spending rates to preserve the endowment balances during this volatile market.
To do so requires alignment with (and potentially reevaluation of) an institution's strategic plan to determine what gets cut first. And with campus operations being the area receiving the least support from endowment spending, that's the logical place to start. Colleges and universities should start to proactively plan on how they will lean their operations to do more with less without sacrificing quality of service provided.
The time is now to streamline and properly manage your operations. This will allow better utilization of resources and develop sustainable solutions that work to support the students, alumni, employees and donors.
All content provided in this article is for informational purposes only. Matters discussed in this article are subject to change. For up-to-date information on this subject please contact a James Moore professional. James Moore will not be held responsible for any claim, loss, damage or inconvenience caused as a result of any information within these pages or any information accessed through this site.