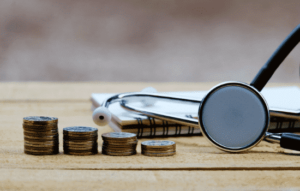 Your practice's revenue cycle is a key part of its profitability. From patient intake and insurance coding to payment posting and collections, there are countless opportunities for revenues to be maximized… or lost.
An improved revenue cycle can make a huge impact in your bottom line, resulting in increased cash flow, lower bad debt expenses and reduced operating costs. It can also improve patient satisfaction, which hopefully leads to referrals.
So kick off a more profitable 2020 with ways to improve your revenue cycle and increase your practice's bottom line! Here are a few ways to get started.
Automate Your Processes
Healthcare practices are increasingly using technology to streamline their work. Automated processes save time and allow your staff to focus on other work. It also reduces forgotten tasks and paperwork errors that lead to lost revenue.
Several practice operations can be made more efficient through automation, including:
Appointment reminders that reduce the chance of no-shows
Eligibility verification to avoid performance of services that aren't covered (more on that later)
Claims tracking and processing to keep them from slipping through the cracks
Prescription refills to keep your patients from scrambling for meds
Patient surveys to track satisfaction
Non-patient operations such as office supply orders
Create Synergy Between Front-End and Back-End Operations
As with any organization, medical practices can easily fall victim to silo-based thinking. This is when departments operate within their own realms and don't generally work together with other parts of the practice.
With medical practices generally having two distinct areas of administration (registration and intake vs. coding and billing), it puts your business especially at risk. Too often, these employee groups don't work together or keep each other abreast of changes and issues. This can lead to duplicated efforts, an inability to complement abilities and other inefficiencies that affect your revenue cycle.
There are many ways to break down silos. In a medical practice, however, one of the best preventative measures is to cross-train your front-end and back-end teams. This makes it easier to fill gaps if an employee is absent. It also provides "fresh eyes" on processes, which can lead to improvements and streamlining that helps your bottom line.
Create a Registration Checklist
Claims are regularly rejected because of bad eligibility, unauthorized procedures and even an inability to find the patient's records. This often happens due to a lack of necessary data collected at or before the appointment date.
This scenario can be remedied with one of the oldest known organizational tools… a checklist. We've all used them to avoid forgetting something important, from the process of buying a house to making a grocery trip. Writing something down is a simple yet powerful tool.
It's no different at your medical practice. By itemizing the forms and information needed before a patient can be seen, you increase your chances of collecting them. So claims are less likely to be denied for administrative reasons.
Using a checklist also makes information collection less chaotic for both employee and patient. This creates a better patient experience, which contributes to higher retention and referrals—and that improves your revenue cycle.
Your registration checklist should include the following information (with as much collected ahead of the appointment as possible):
Patient demographic information
A photocopy of the insurance card
A photocopy of the driver's license or other photo ID
Patient health information (pre-existing conditions, current medications, etc.)
You can also develop a list of questions and talking points—essentially, a script—to guide the conversation and ensure that nothing is left out.
Automatic Eligibility Checks and Prior Authorizations
This is another step in making the patient intake process as seamless as possible. More and more insurance companies have higher requirements for eligibility and authorizations. With the average practice submitting nearly 80 claims per day, this can overwhelm your office staff—and increase the likelihood of errors.
Automatic checks and authorizations done by EMR/EHR software speed up this process tremendously. By allowing for real-time eligibility verification, you lower the chances that the claim will go unpaid. Given the cost of tracking claims and collecting past-due payment, it'll also help with revenue cycle enhancement.
Encourage Prepayment of Services
It's frustrating to both patient and practice employees when a payment dispute erupts after services are rendered. Allowing pre-payment of services can avoid this frustration and improve your revenue cycle.
Being transparent with your pricing is a good way to encourage prepayment. While actual costs depend on what you find during the appointment, you can at least provide an estimate beforehand. If patients have a general idea of their financial obligations, they're more likely to meet them in the long run.
Offer multiple options for payment at the time of the appointment and even the days before. Try to accept as many payment methods as possible, including major credit cards and cash. You could also keep credit card information on file (with the patient's agreement).
Finally, consider alternate payment methods. The use of e-wallet apps such as PayPal® and Apple Pay® is on the rise. According to Instamed's recent study on healthcare payment trends, 61% of healthcare consumers were interested in using these methods for medical expenses. Just make sure they meet HIPAA privacy requirements.
The ultimate goal is to make prepayment an easy and comfortable option for your patients.
Perform Ongoing Reviews of Your Claims Process
You encourage your patients to get regular checkups to maintain their health. Your claims cycle is no different. Routine ongoing reviews help you see trends and find issues early, before they become drains on your revenue cycle. Plan for reviews at the same time each month, and be sure you understand each staff member's role in the claims process.
With the state of healthcare seemingly in constant flux, it's important to get the most out of your practice financially. By taking a good look at your revenue cycle now, you can increase your chances of having a more profitable year.
We recommend taking a representative sample of scheduled patient visits. Then perform a walk-though of the entire process, from scheduling through the collection of the last dollar earned. This will allow you to identify the holes in your revenue cycle.
The healthcare CPAs at James Moore offer revenue cycle enhancement consulting and other services that address your industry's unique needs. Contact us to see how we can help your practice thrive!
All content provided in this article is for informational purposes only. Matters discussed in this article are subject to change. For up-to-date information on this subject please contact a James Moore professional. James Moore will not be held responsible for any claim, loss, damage or inconvenience caused as a result of any information within these pages or any information accessed through this site.